Continuous power, smart wireless
---
---
Zhanjiang Power Supply Bureau is a large state-owned enterprise under China Southern Power Grid Guangdong Power Grid Corporation. It manages the power grids of six districts in Zhanjiang City. And it is responsible for the construction, operation and maintenance of power grids.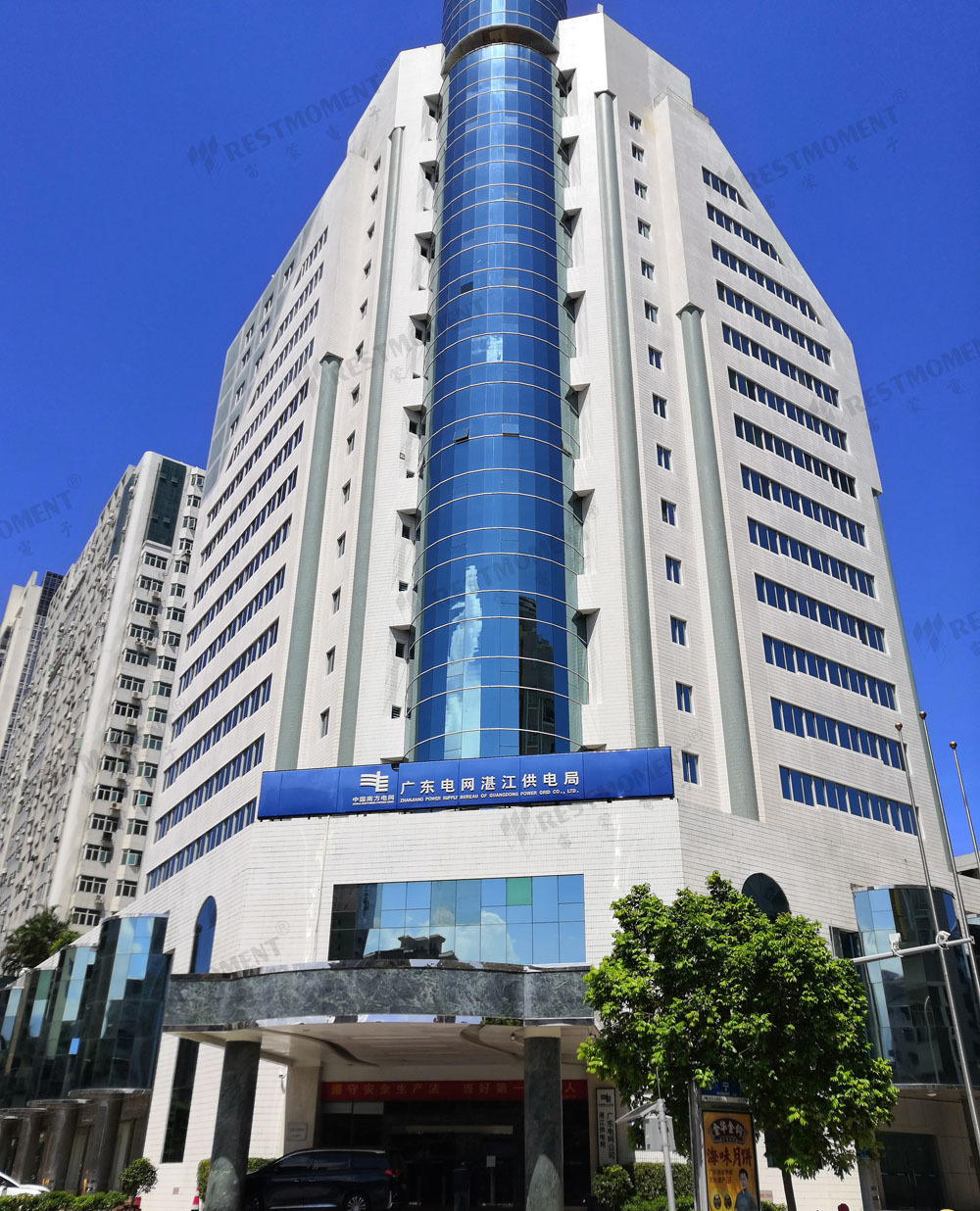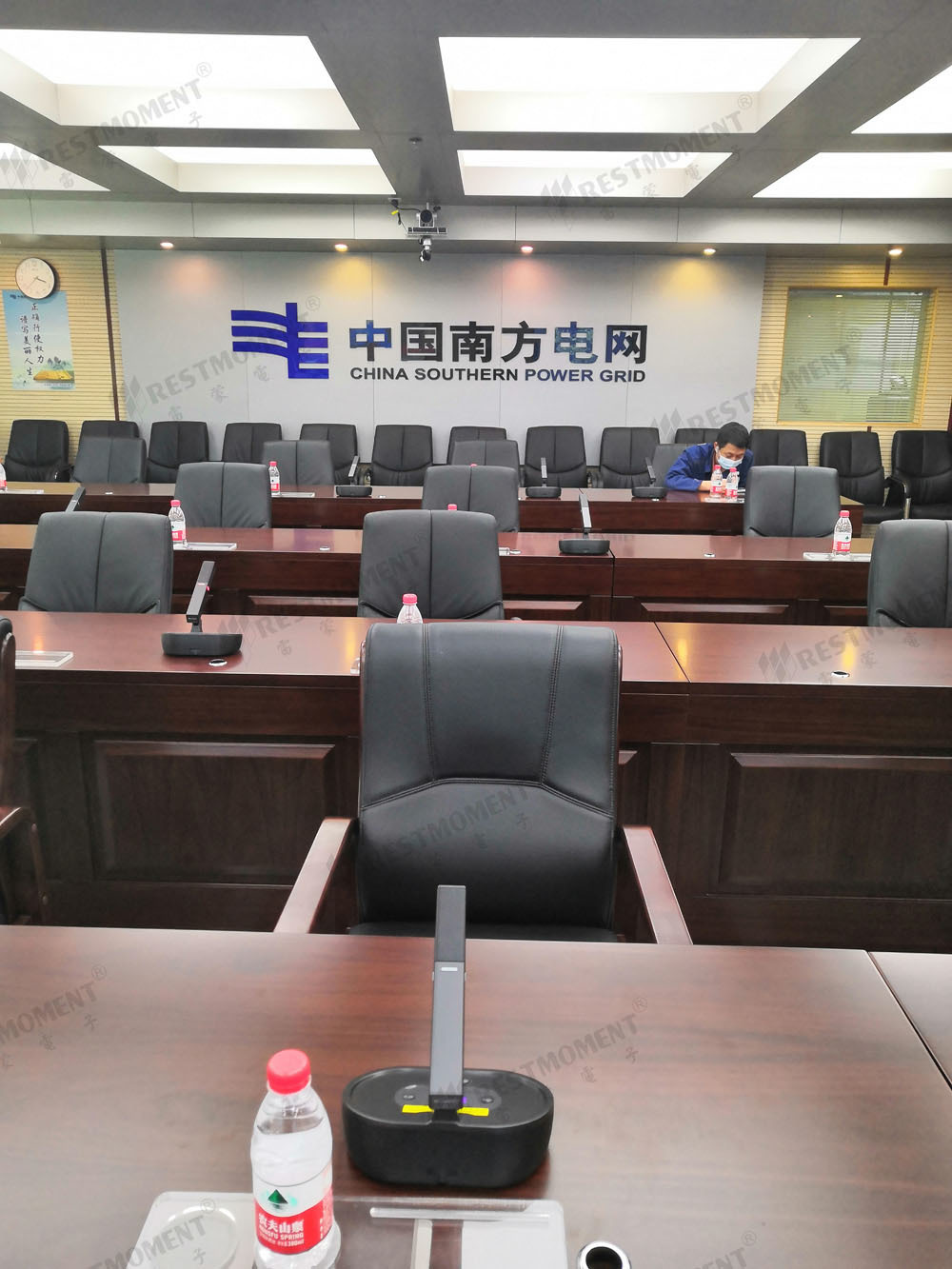 In order to promote the efficient office work of Zhanjiang Power Supply Bureau, Restmoment has designed a full digital intelligent wireless conference system for this project. It creats an efficient, intelligent, safe and practical meeting room.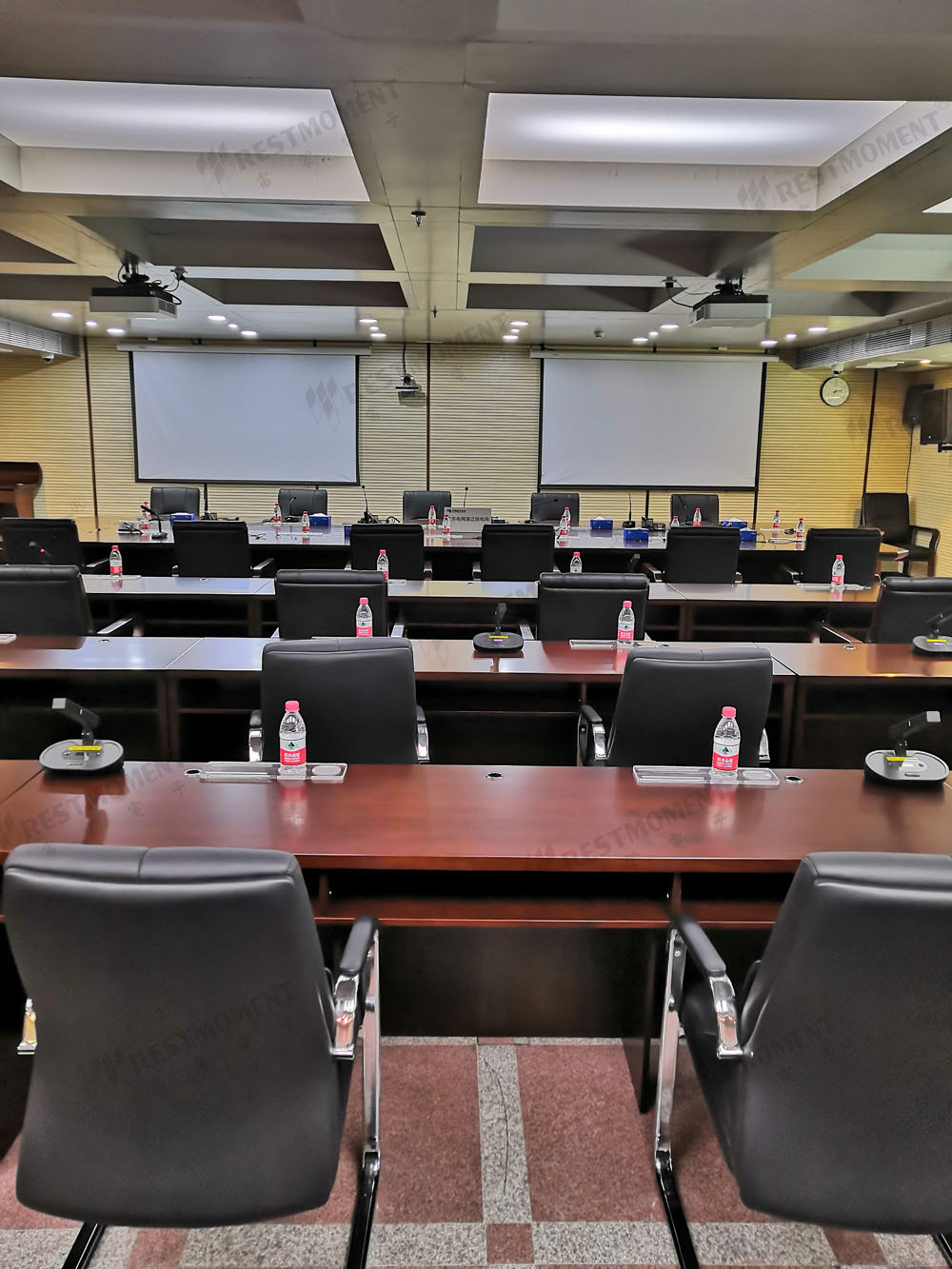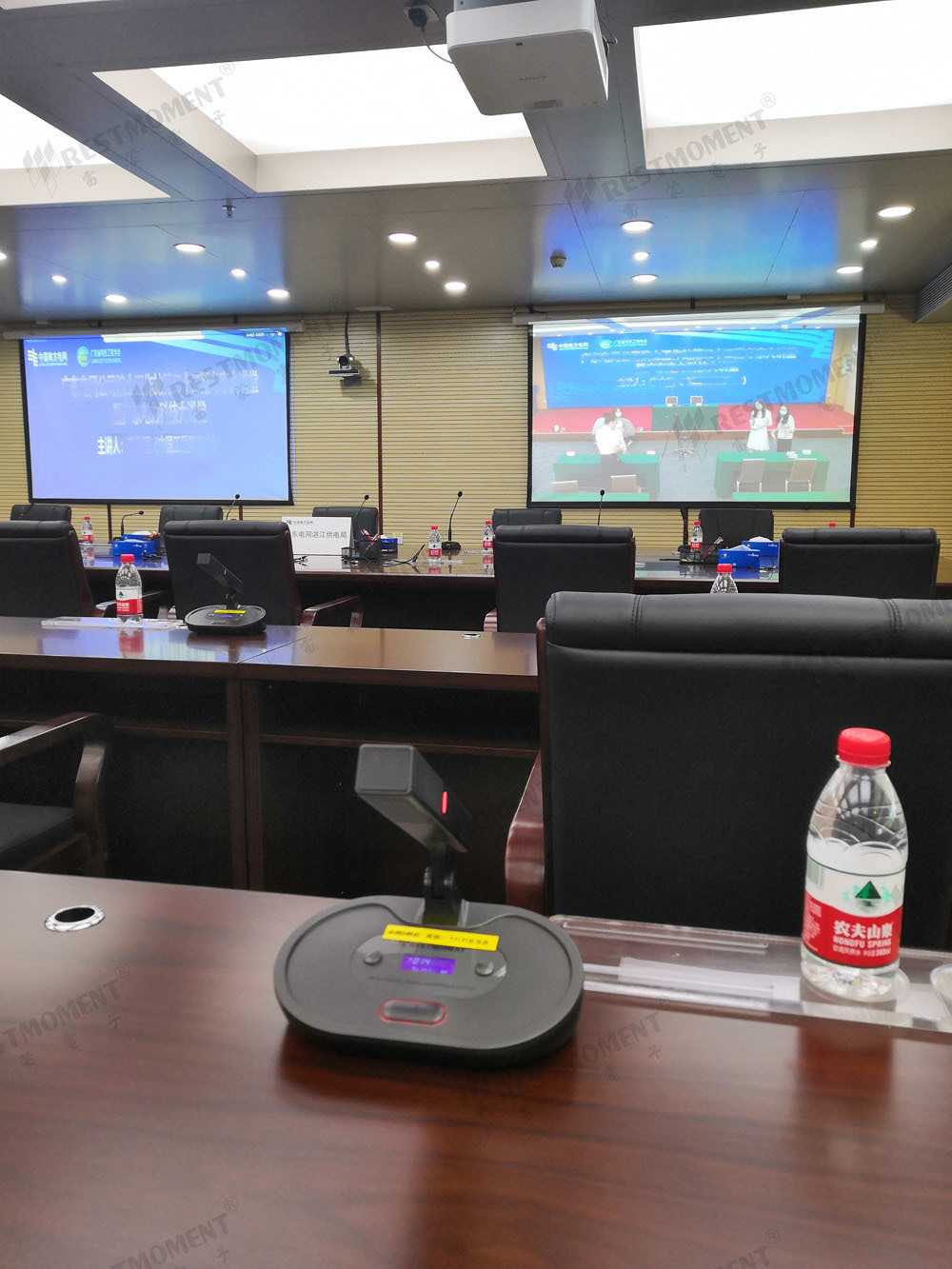 Restmoment's V4 Full digital intelligent wireless conference system RX-4861/03 series gets rid of the shackles of wired, and the installation is more convenient and easy; It uses advanced 2.4G wireless full digital radio frequency (PHSS) technology, anti-interference, Stronger confidentiality; And it has independent volume gain adjustment, microphone automatic gain compensation, bass cut; It has 5-band EQ equalization adjustable. Each microphone can be set to a dedicated EQ; Conference microphone has high-fidelity sound quality. The pickup distance can reach 100cm. The human voice is clearly conveyed to the participants.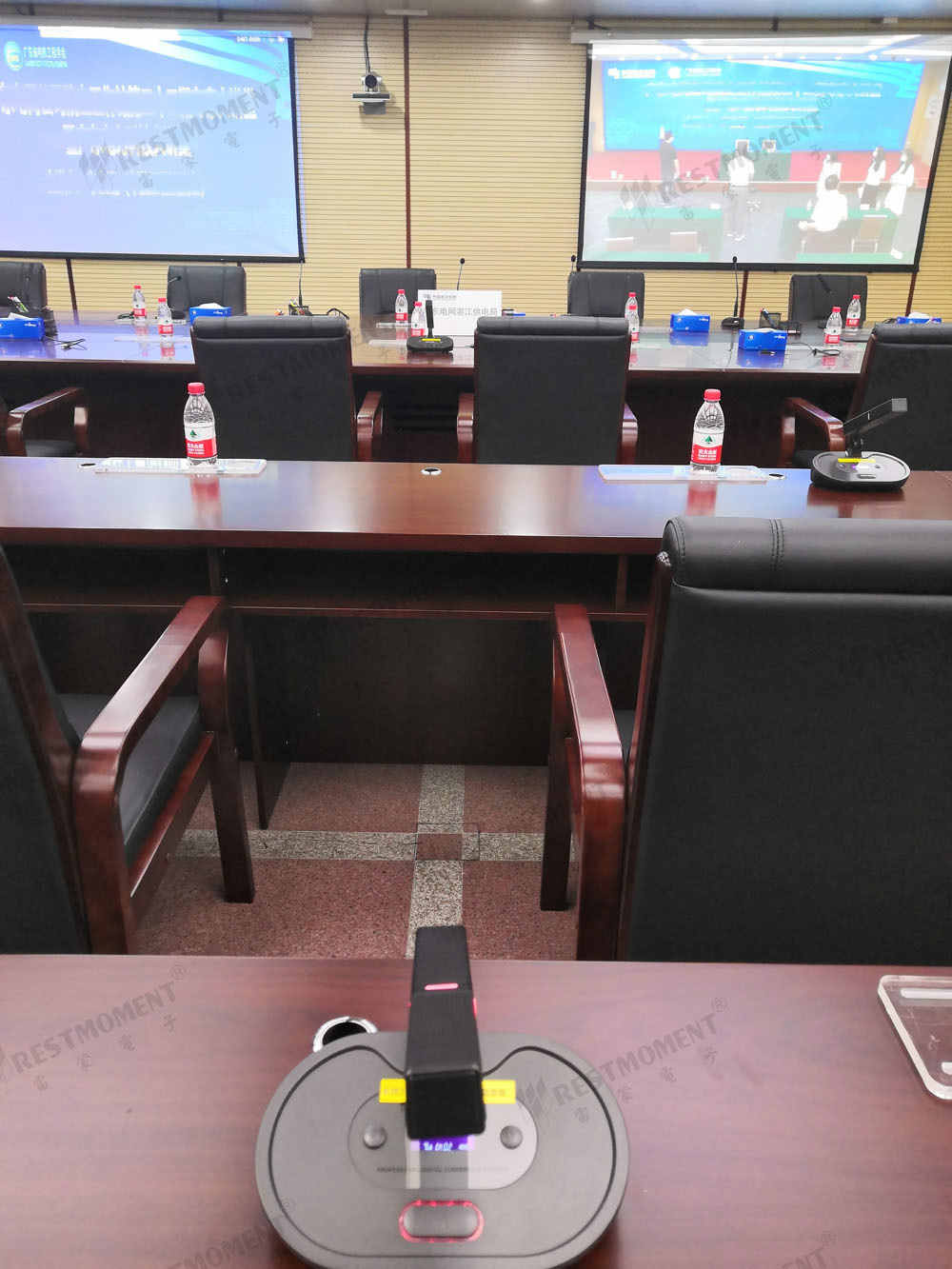 Restmoment is a high-tech company that insists on independent research and development, independent property rights, independent brands and independent production. In the future, Restmoment will continue to research and development of products, integrate innovation.
---