Build a "SMART" conference. How a design and research institute of China's municipal engineering has rapidly transformed
---
---
China Municipal Engineering Design and Research Institute Co., Ltd. has Grade A in municipal public utilities, Grade A in construction engineering, Grade A in water conservancy industry (urban flood control), Grade A in highway engineering, Grade A in landscape architecture, Grade A in domestic sewage operation, and Grade A in urban planning. And it can undertake water supply, drainage, gas, heat, roads, bridges, buildings, tunnels, public transportation, rail engineering, garden landscape, environmental sanitation engineering design and urban planning, municipal engineering planning, engineering general contracting scientific research, etc.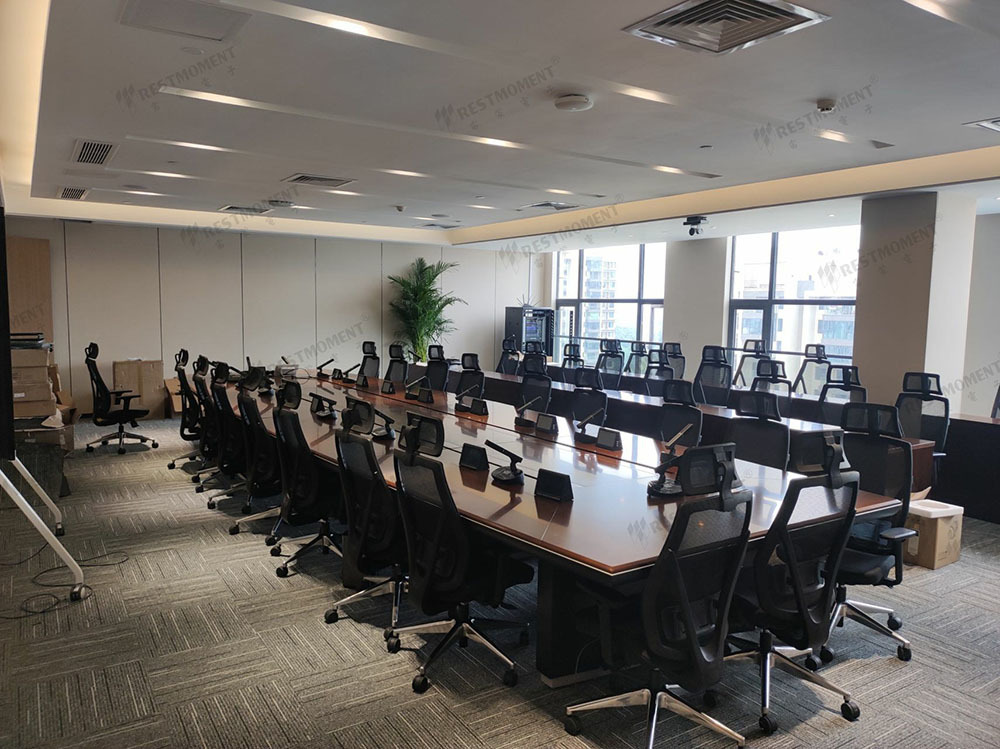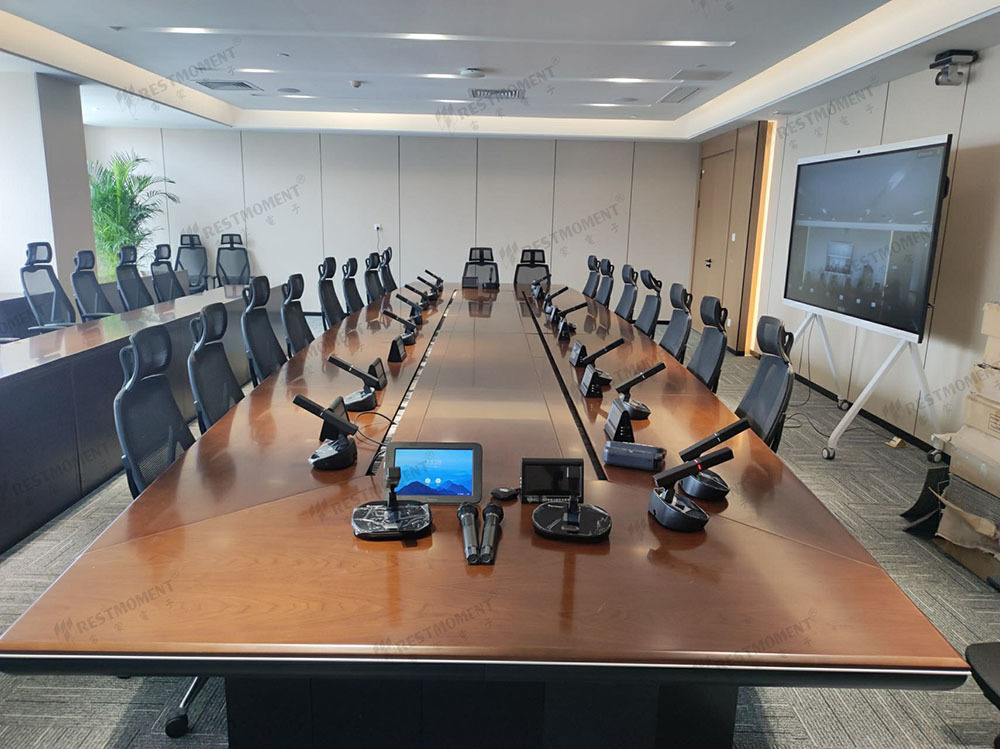 In order to implement the digital transformation of the Design and Research Institute, Restmoment should build an intelligent conference room for it according to the actual needs, and the full digital intelligent wireless conference system will solve the overall solution. The highly restores the human voice to ensure that the voice is clearly to every corner of the conference room.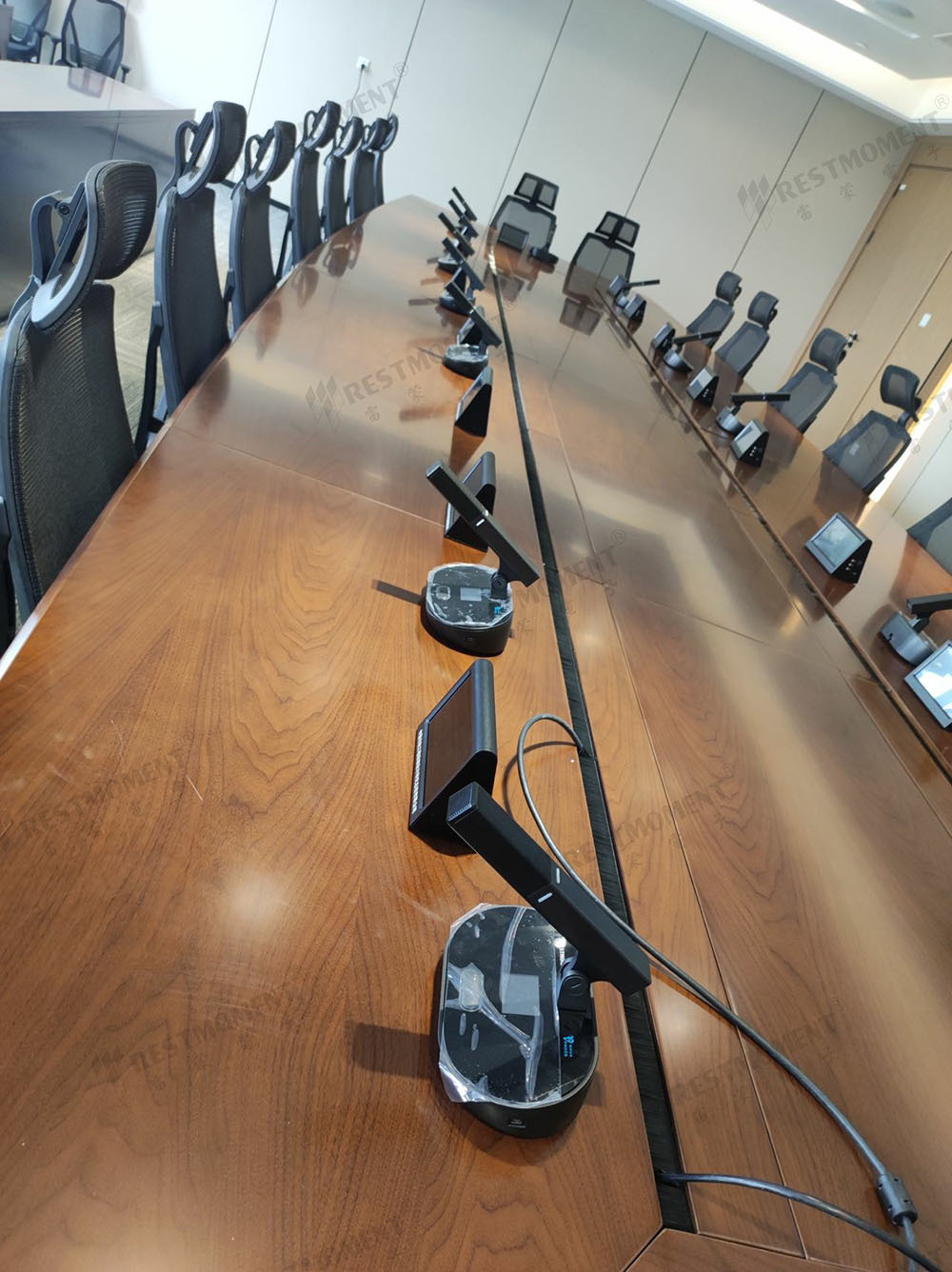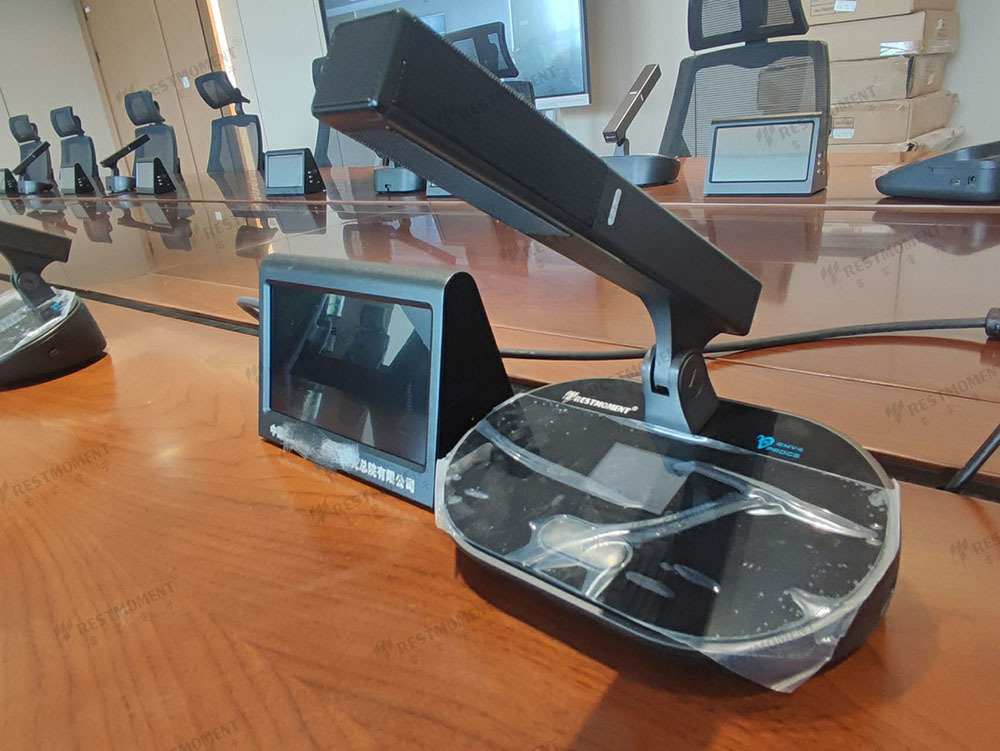 Restmoment full digital intelligent wireless conference system RX-W2 series is free from the cables. It makes installation more convenient and easy; using advanced 2.4G wireless full digital radio frequency (PHSS) technology, it has better anti-interference and confidentiality.Each microphone has five-segment EQ which can be adjusted freely. The pickup distance can reach 80CM; Also it has linear gain and automatic gain adjustment; The microphon has LCD color touch control screen, with clock display and conference service functions. And it can keep the conference room environment clean.
Restmoment's full digital intelligent conference system has been successfully installed. It realizes the new conferences, with creating excellent conference effects for various conference venues. Restmoment will continue to strengthen technological innovation, and lead the future development trend.
---