Together to support the integration of Culture and Tourism
---
---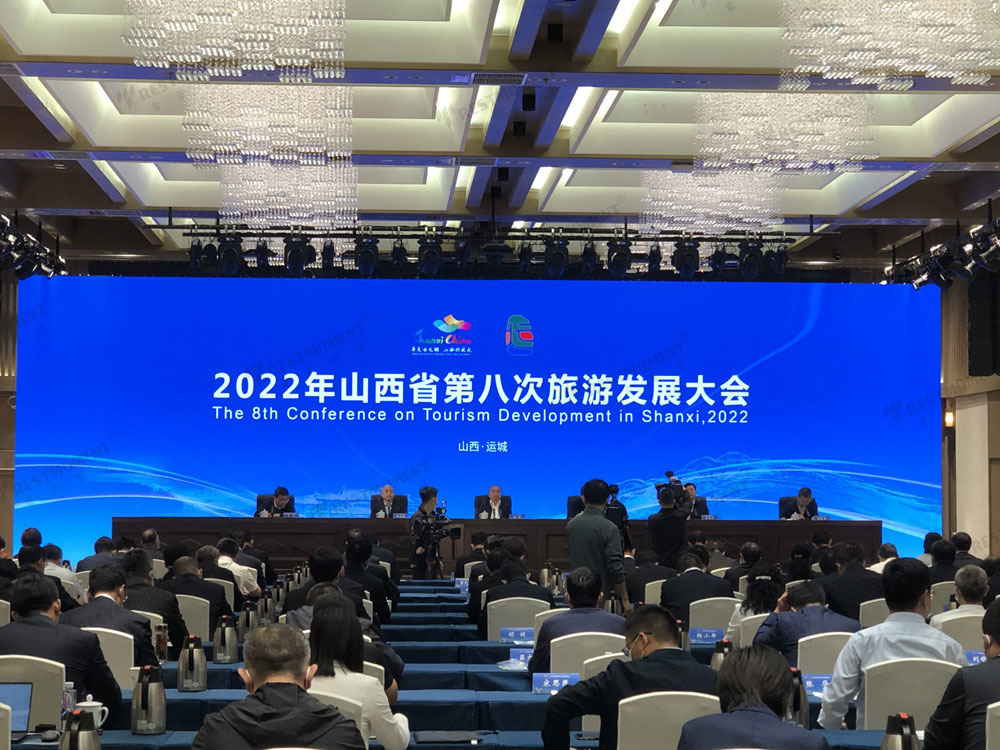 Recently, the working meeting of the Eighth Tourism Development Conference of Shanxi Province was held in Yuncheng City. Provincial Party Secretary Lin Wu attended the meeting. He emphasized that it is necessary to anchor the goals and requirements of "two transformations, cultural tourism first". The high-quality development of the tourism industry will welcome the victory of the 20th National Congress of the Communist Party of China with excellent results. Deputy Secretary of the Provincial Party Committee and Governor Lan Foan presided over the meeting. Wang Xudong, member of the Party Group of the Ministry of Culture and Tourism and President of the Palace Museum, attended this conference. Provincial leaders Li Fengqi and Wu Wei attended the meeting, and Zhang Fuming briefed on Shanxi Province's promotion of the integrated development of culture and tourism.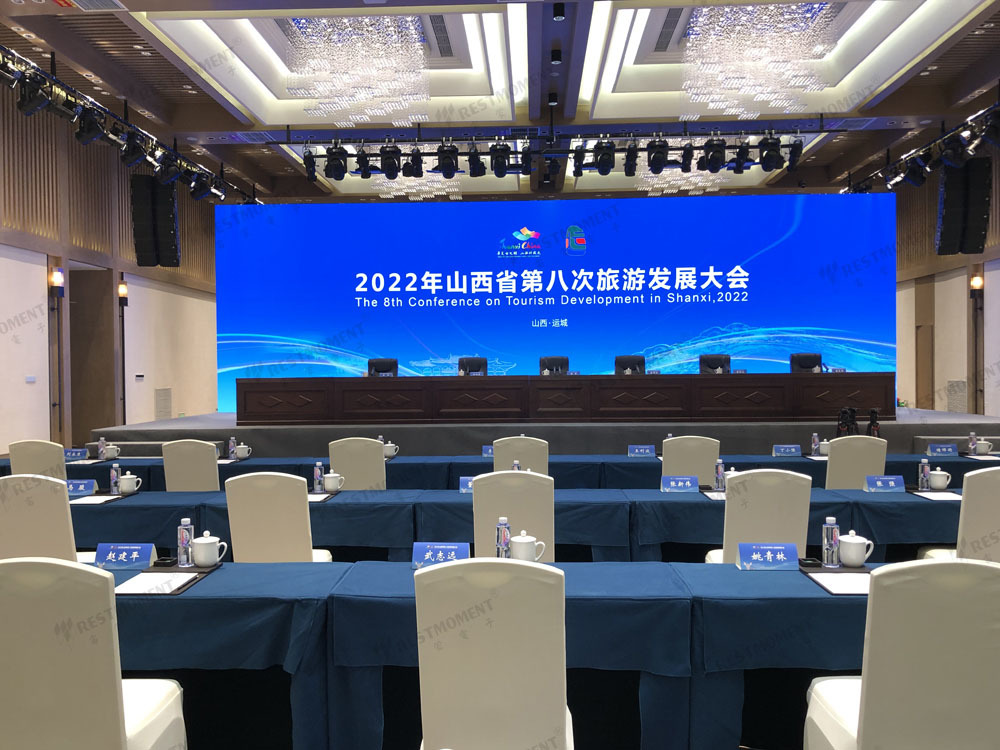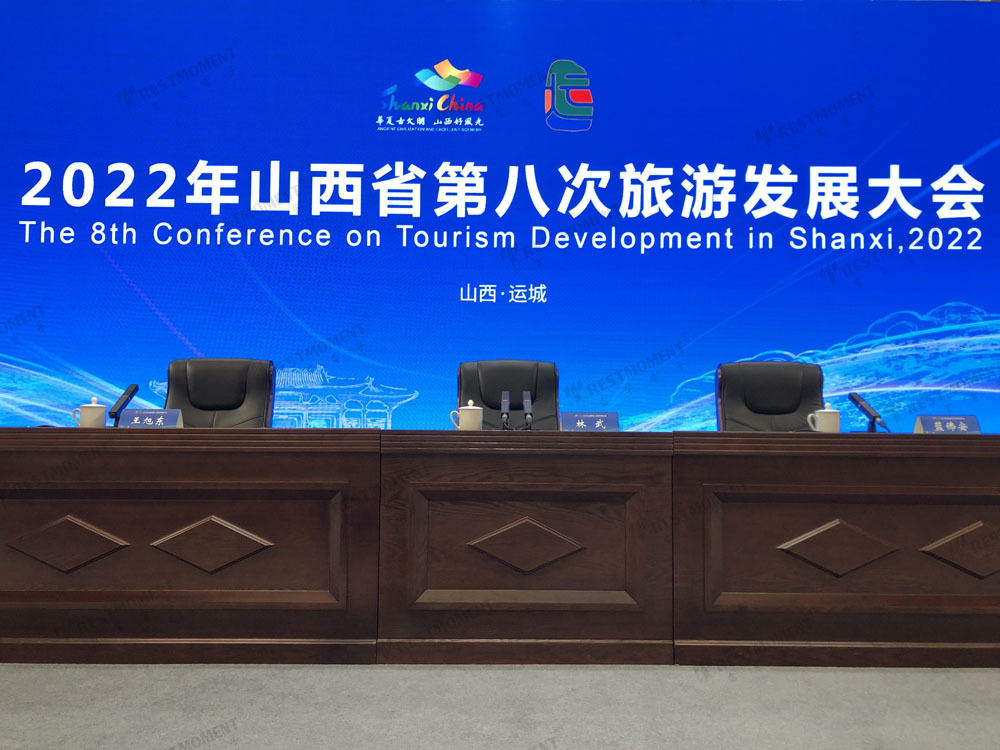 This conference is hold by the Shanxi Provincial Government. Relevant departments and bureaus of the Ministry of Culture and Tourism, representatives of culture and tourism departments of Inner Mongolia, Shandong, Henan, Shaanxi, Gansu and other provinces, representatives of Hong Kong and Macao travel agents and foreign investors attended the meeting. The conference used Restmoment V4 full-digital intelligent conference system RX-A6 series, which supported the successful holding of the 8th Shanxi Tourism Development Conference.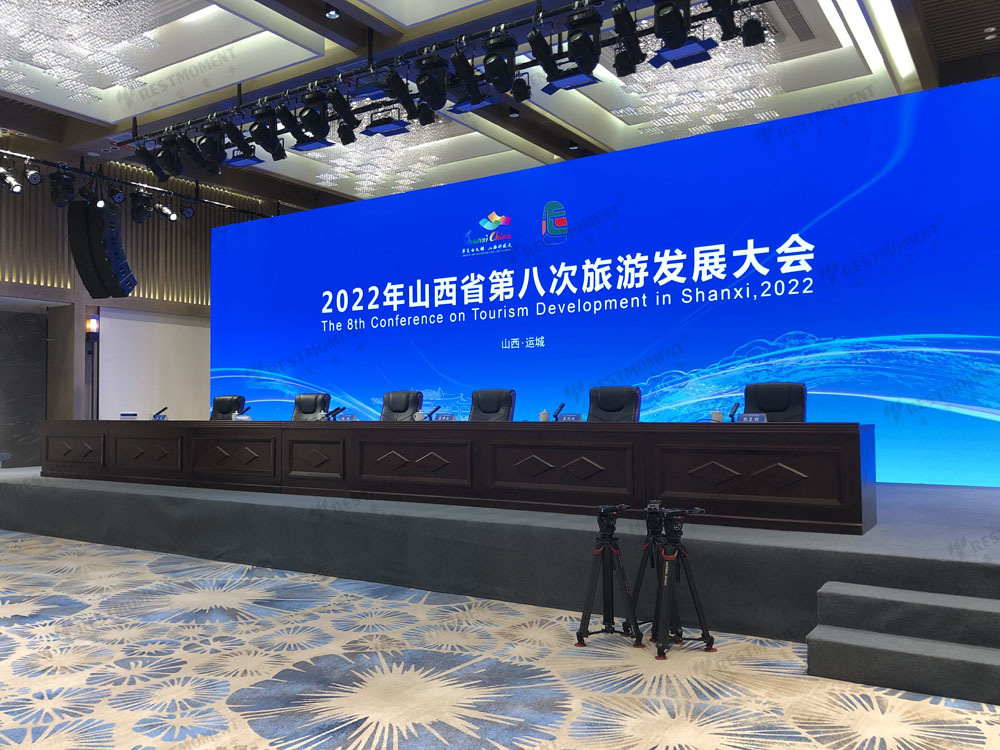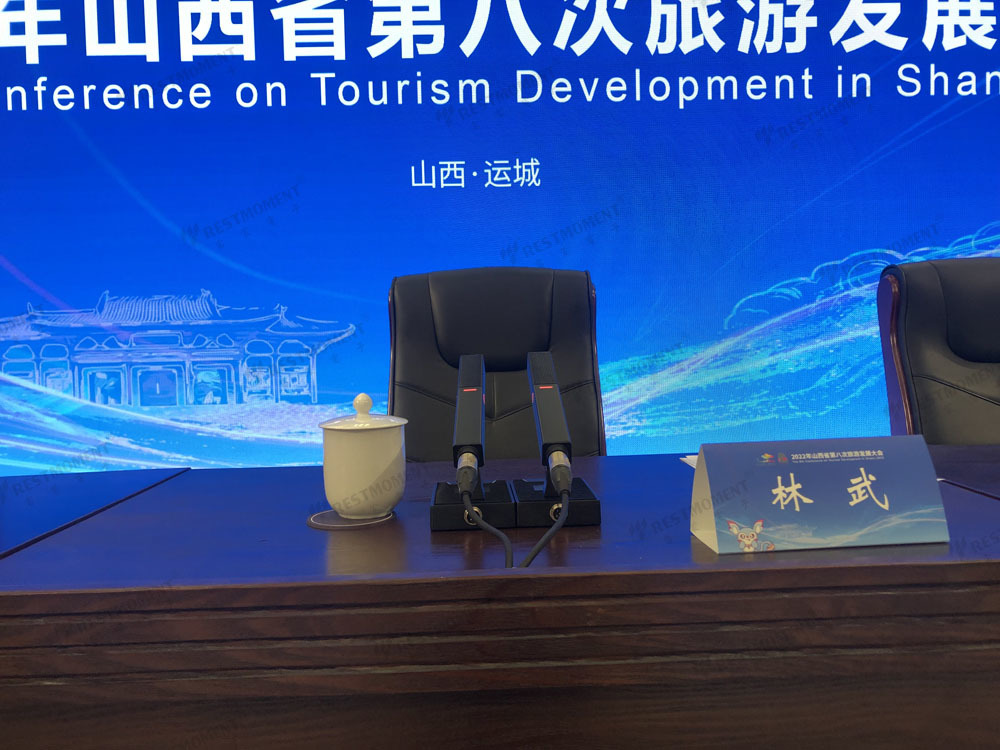 Restmoment V4 full digital intelligent conference system RX-A6 series conforms to the IEC60065 international standard. The microphone unit has an LCD color touch control screen, with clock display and conference service functions. The pickup distance can reach more than 80CM; The microphone unit has free 5-segment EQ adjustment; And it has linear gain and automatic gain adjustment;Has unit and sound reinforcement area adaptive function; Has digital-analog dual backup function, controller dual backup function, anti-mobile phone interference and video tracking functions. It is successfully applied to some important conference projects such as the Continuous Transportation Conference and the World Heritage Conference.
Restmoment, as the industry's leading manufacturer of conference systems, specializes in digital conferences. And we always insist independent research and development, independent property rights, independent brands, independent production.
---