Create efficient and intelligent conference, leading the trend of the High-Tech
---
---
In order to meet the requirements of a government conference room in Liaoning Province, Restmoment built a multi-functional intelligent conference room for it, which can not only centralize control and facilitate management, but also solve the problem of data exchange and information sharing between information systems.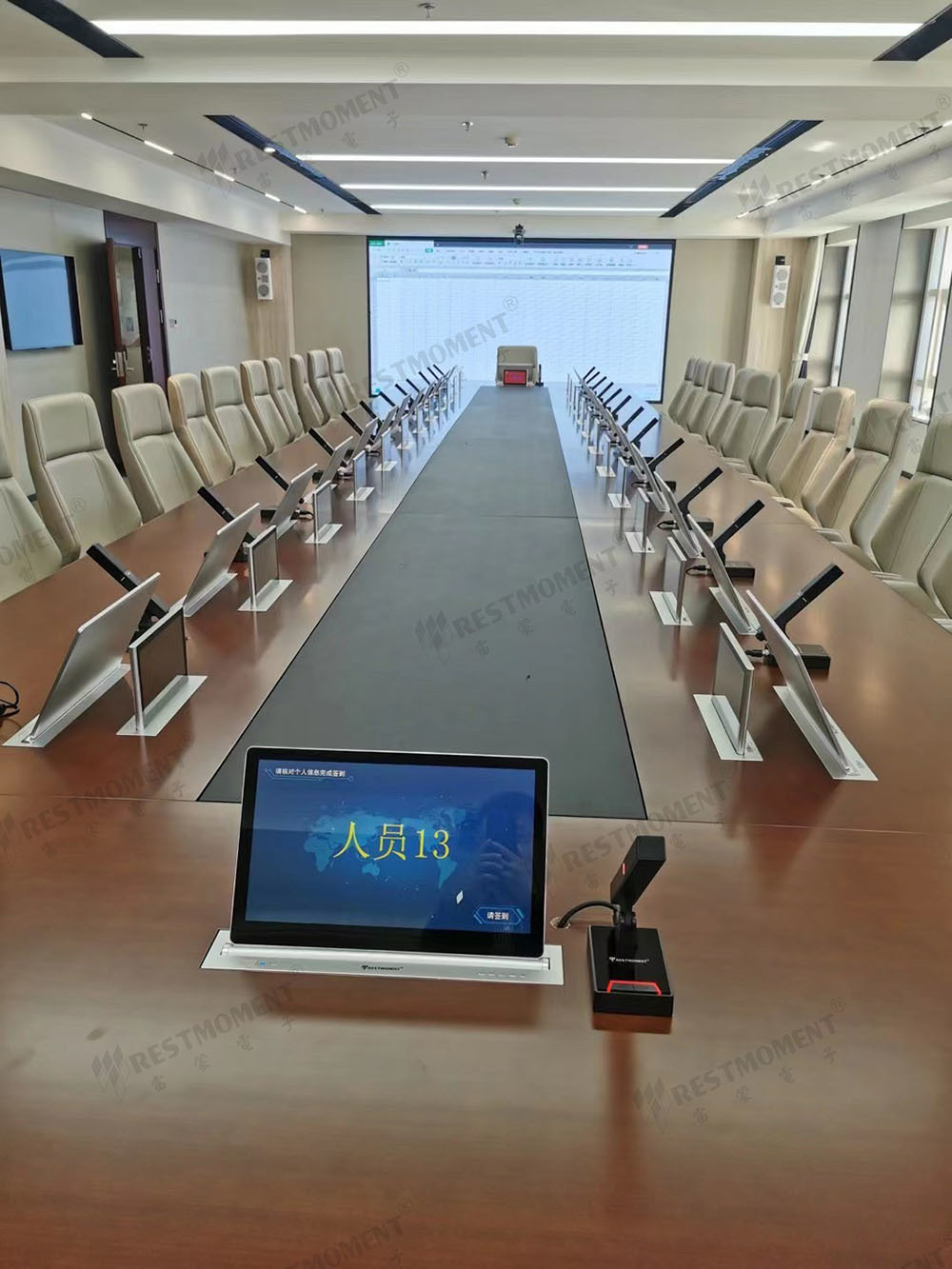 In order to improve the working efficient of the government unit in Liaoning Province, Restmoment has designed the paperless conference system RX-D6101 series, the full digital high-end conference system RX-A2 series, the 10.1 inch electronic table stand system and the central control matrix system for it.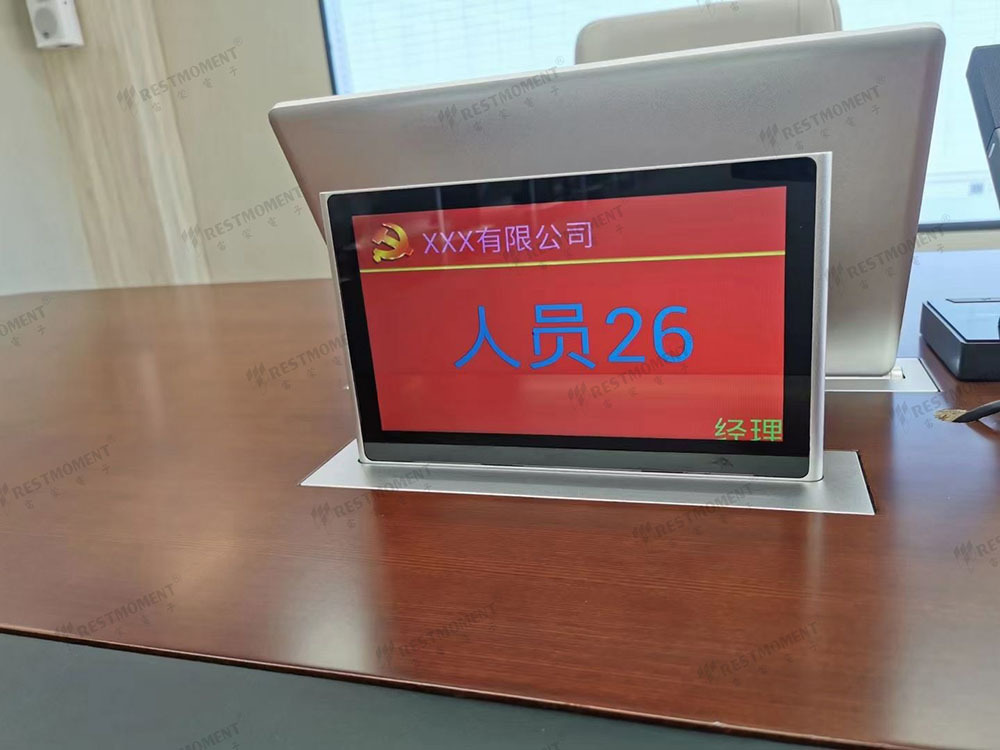 Restmoment paperless conference system and 10.1 inch electronic table stands system are powerful. It is efficient working way. Meeting information can be one key file, one key empty. It realize the dual advantages of environmental protection and safety.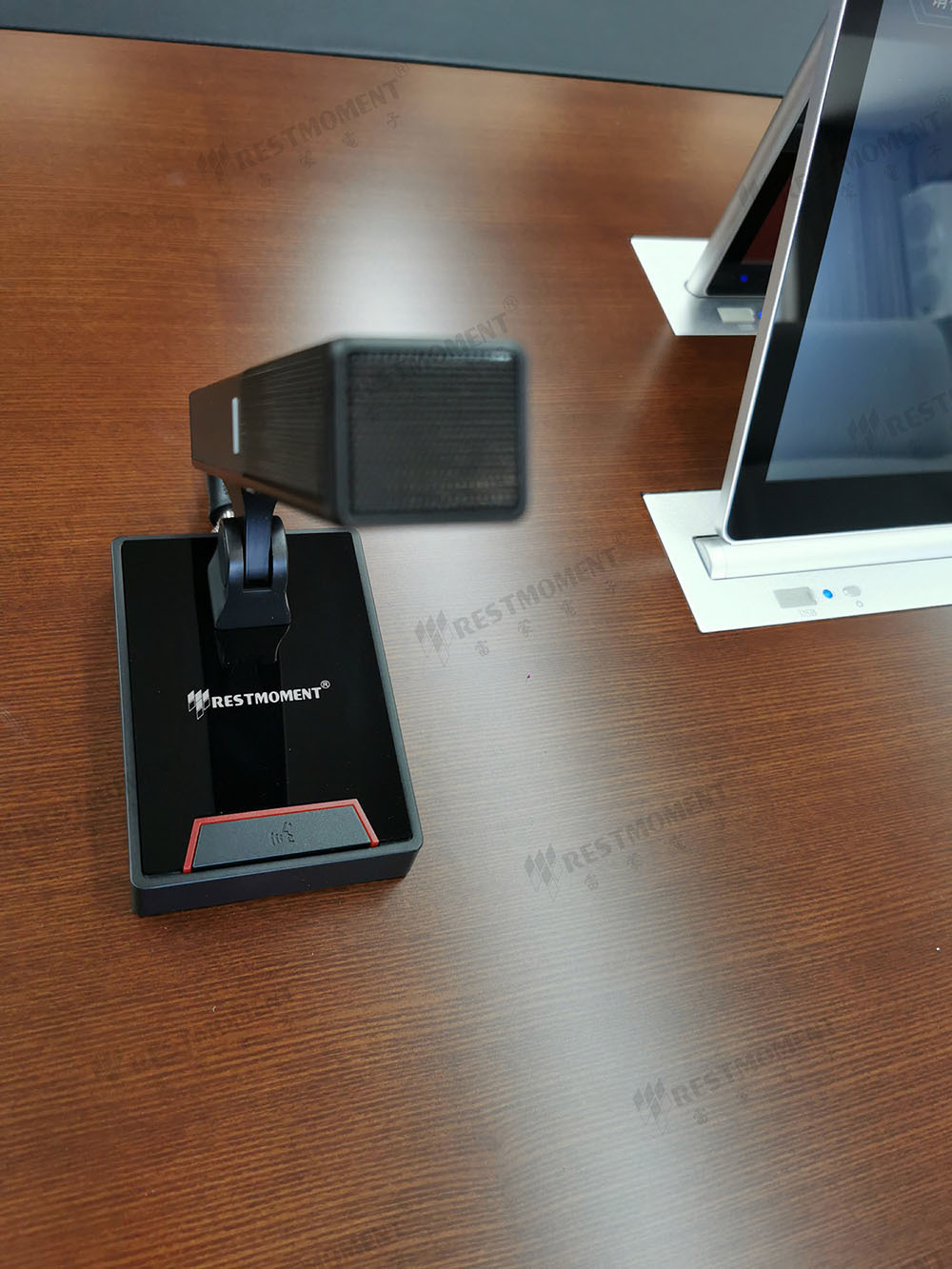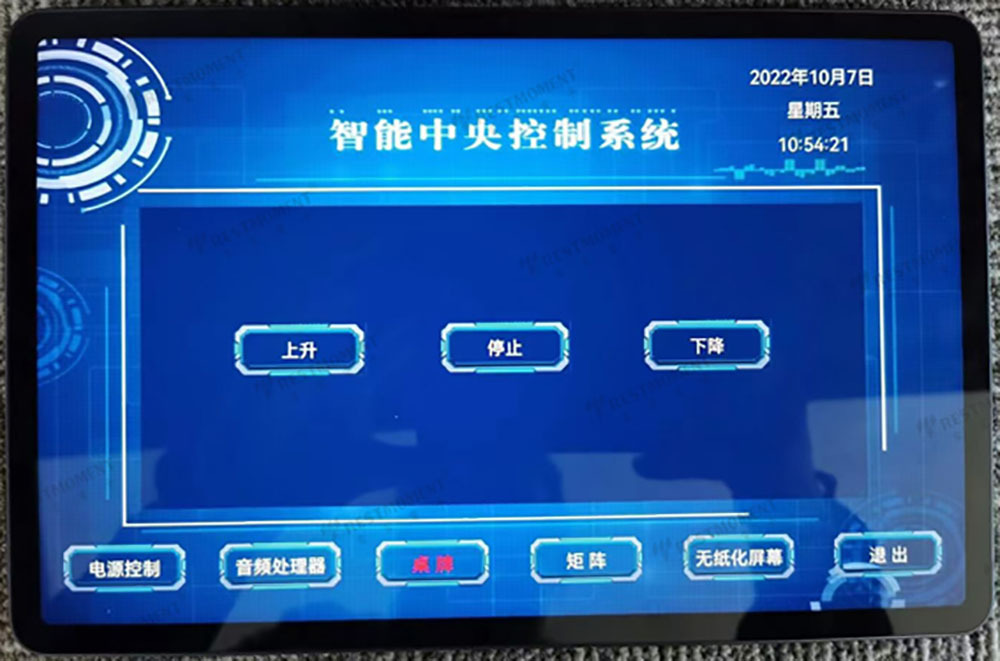 Restmoment full digital high-end conference system RX-A2 series adopts high speed RISC embedded digital processing hardware, which improves the speed of system and ensures the stability. The conference microphone has high fidelity sound quality. And the pickup distance can reach 130cm; The square barrel can be up and down 55 degrees, 180 degrees rotation; It has video tracking, anti mobile phone interference and dual backup functions. The central control matrix system is an important bridge to communicate with other devices and management software modules. Through programmable control software, it can realize tablet, smart phone terminal, wireless touch screen display operation and centralized control of all conference devices.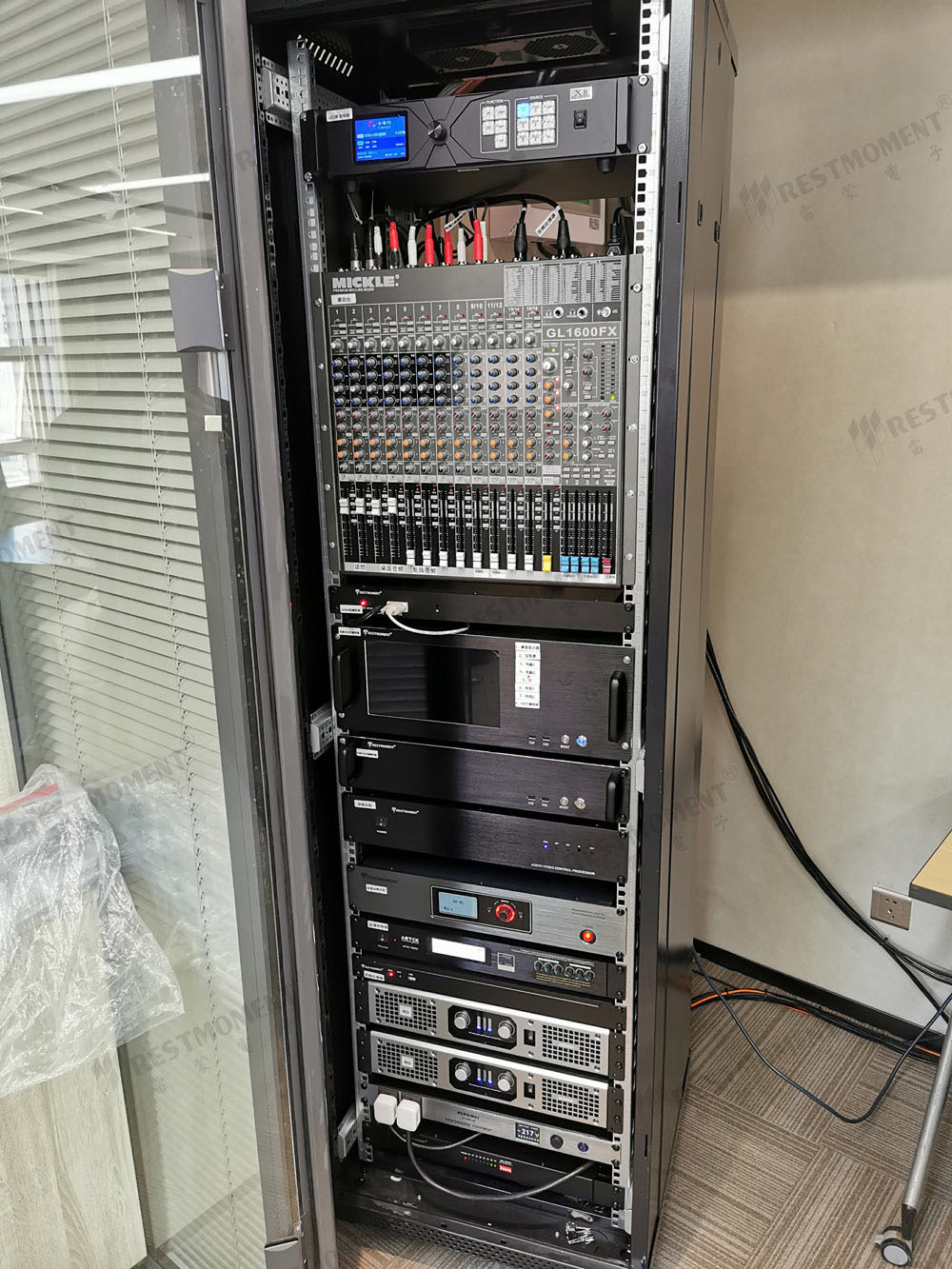 With the high efficiency, intelligence, rich functions, stability and reliability, Restmoment system can be better applied to government agencies, enterprises, and even international large-scale conference projects. Restmoment will continue to specialize in technology and create value for customers with better products and services.
---