The ancient city of Shanxi, the collision of times and technology
---
---
Under the leadership of the Party, the Committee of Shanxi Provincial People's Congress has responsibility to guarantees the Constitution, laws, administrative regulations within this administrative area. In order to promote the informatization construction of the conference system of Shanxi Province, Restmoment has designed a comprehensive solution for the conference room.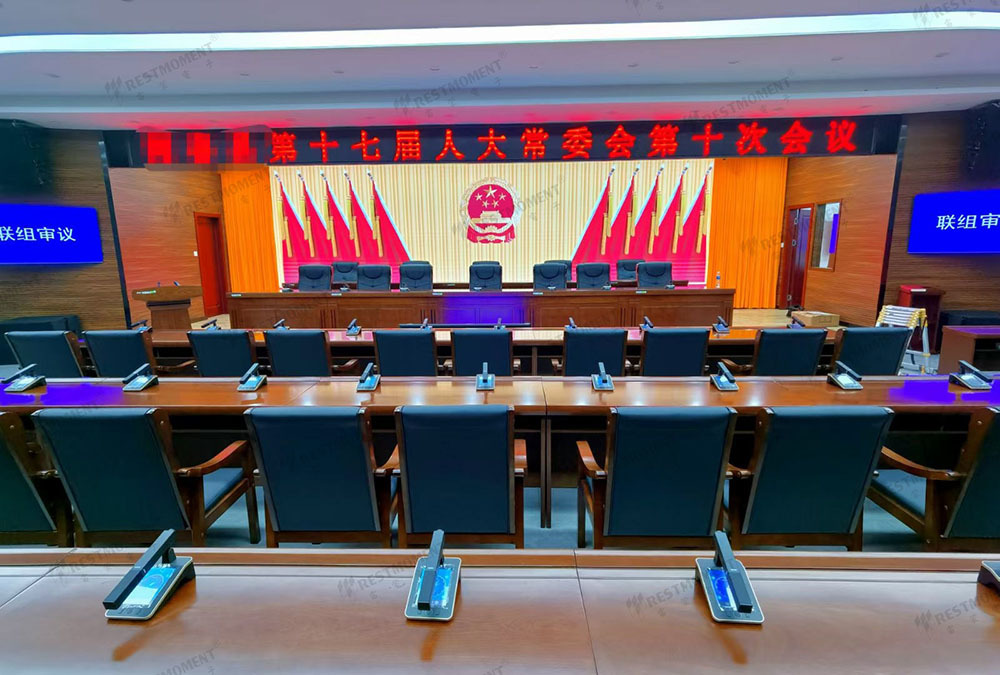 In order to provide better service for the meeting of the Committee of the Shanxi Provincial People's Congress, Restmoment designed a set of intelligent multi-functional conference system solutions, including full digital multi-function high-end conference system RX-6830/03 series, 5-inch touch screen high-end conference unit RX-6830/03 with high-end conference controller RX-V3.2.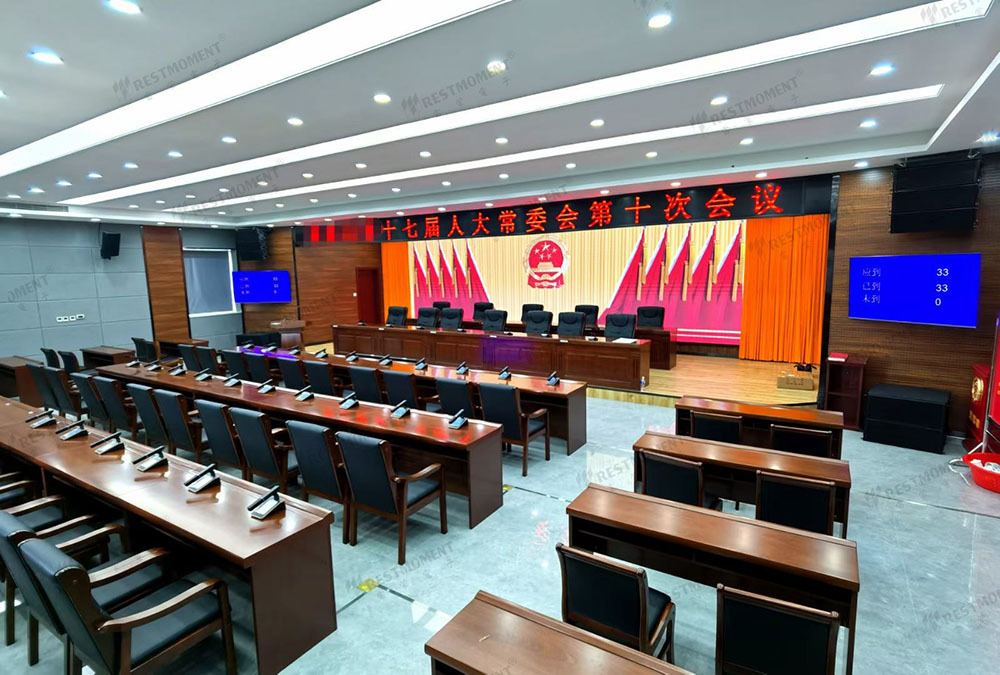 Restmoment's full digital multi-function high-end conference system RX-6830/03 series has powerful and rich functions, such as speech discussion, video tracking, voting and dual backup. It fully meet the various needs of users. The conference unit has a 5-inch capacitive touch screen, a square super-cardioid microphone, and a 14mm diameter gold-plated condenser microphone core. The pickup distance can reach 130cm, which highly restores the human voice. It provides a clearer and more realistic sound for the meeting.

Under the guidance of the trend of the new techology, the conference intelligence has become an irresistible new trend. Restmoment will continue to research more innovative products, keep improving. And we will provide high-quality products and services to all clients.
---