Beijing Citizen Home
---
---
In order to improve the administrative examination and provide "one-station" services for companies, Beijing plans to build a citizen home. The "Citizen Home Service Center" is an important place taken by a Beijing government to do good things for the people. And it will solve the "last mile" problem of the government serving the people.
As an important place for government meetings, "Citizen Home" is busy with daily issues. In order to provide better service, multiple meeting rooms need to be upgraded with conference system. And finally they chose Restmoment full digital high-end conference equipment!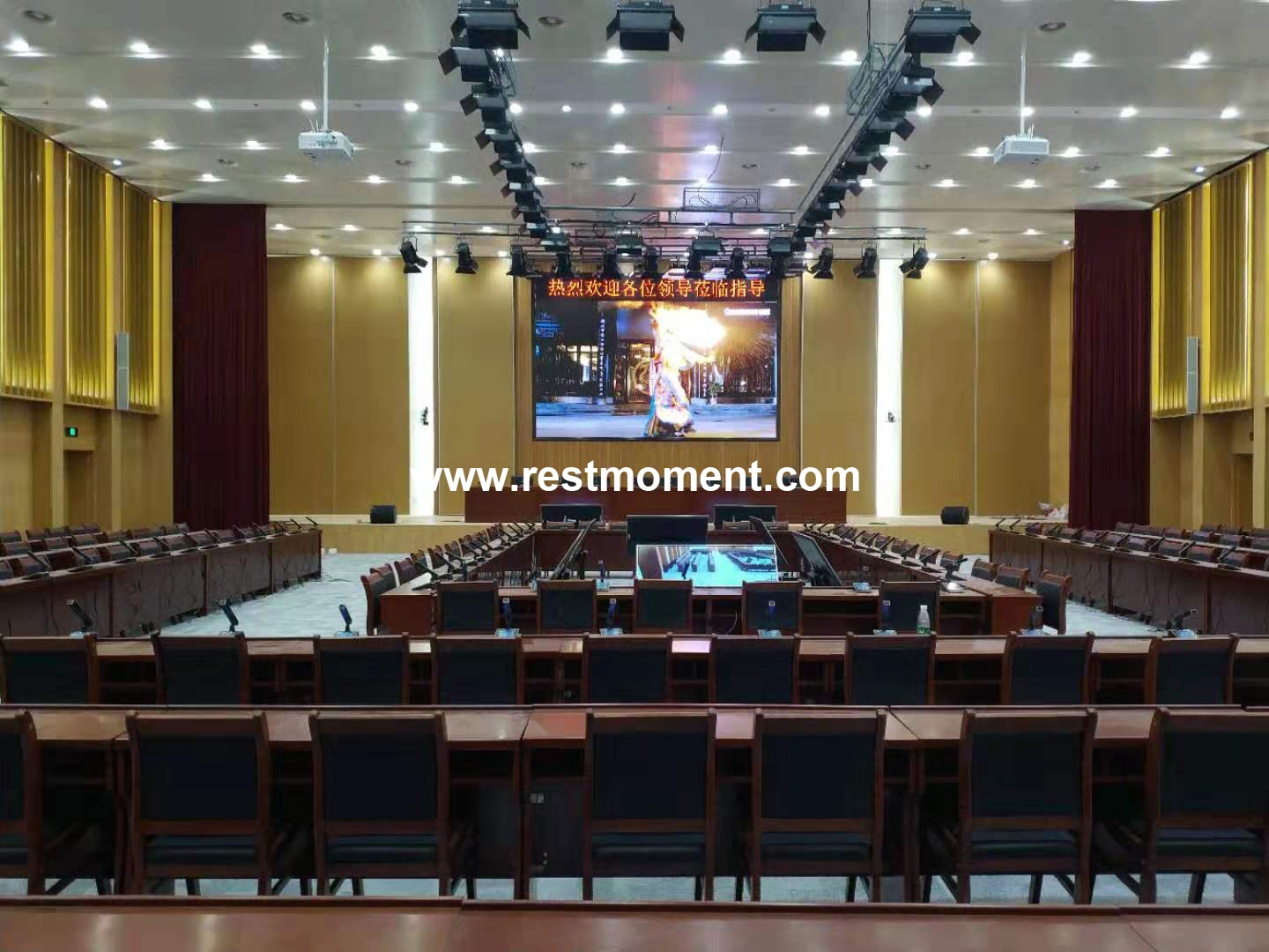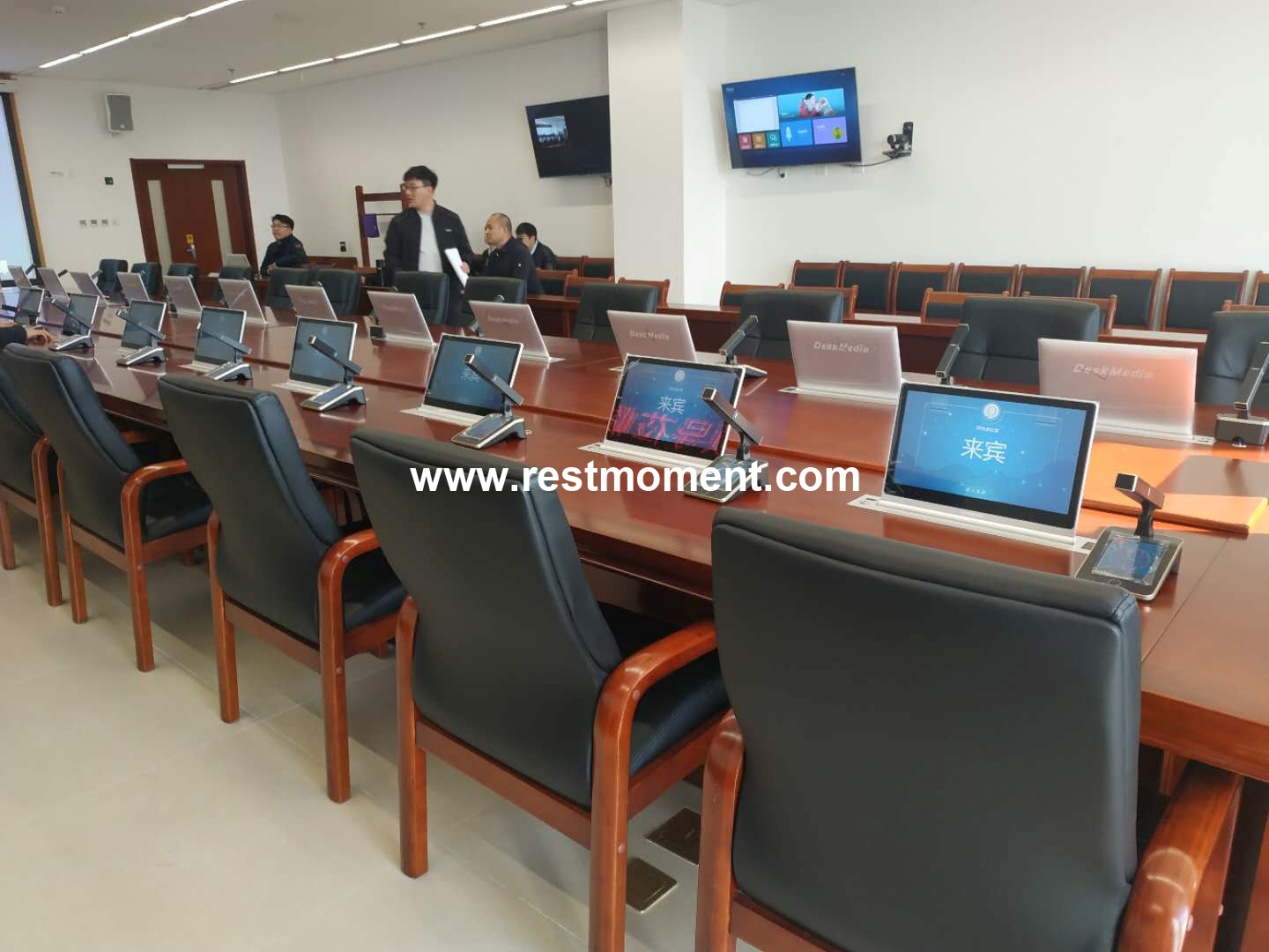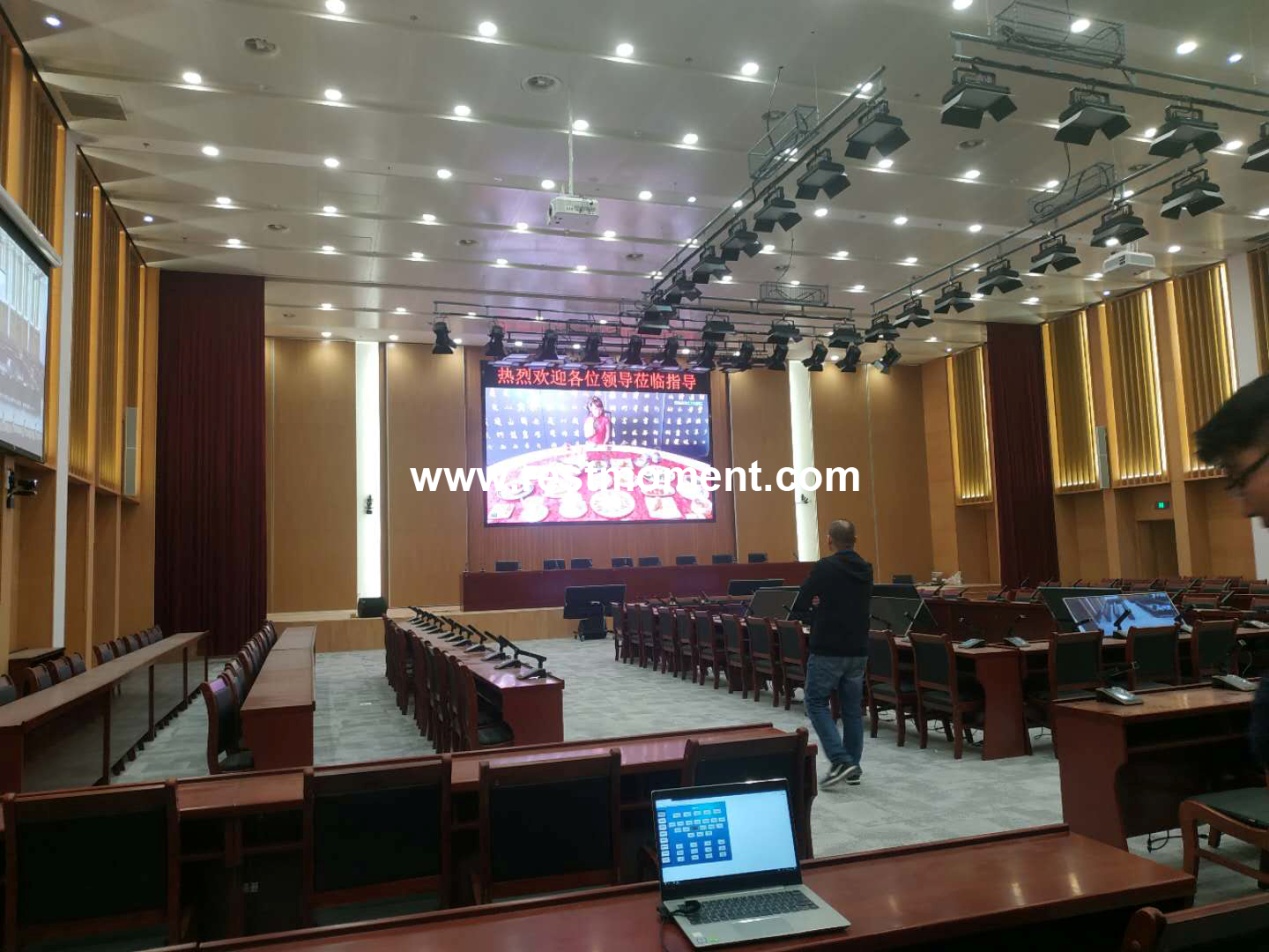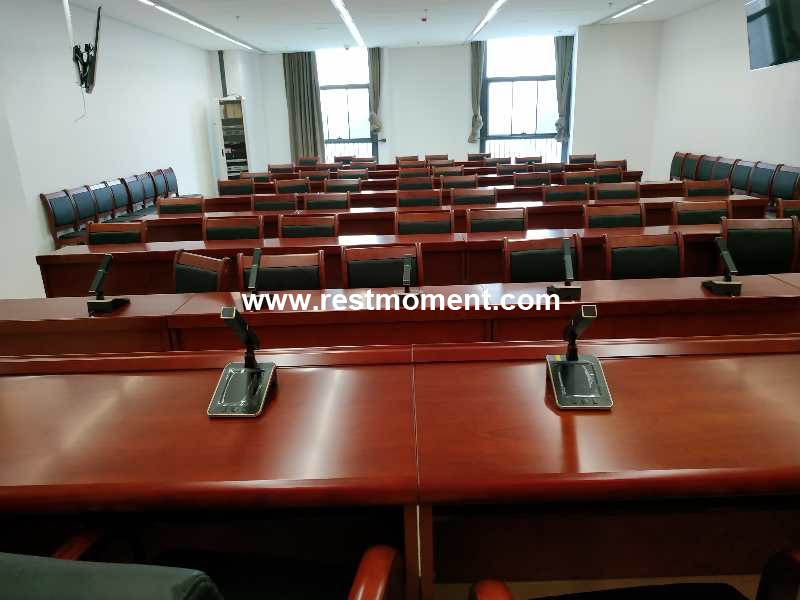 There are many meeting rooms in the building, and each meeting room is different. It greatly increases the technical difficulty of installing. Restmoment sent technical engineers, and finally installed more than 400 sets of Restmoment full digital high-end conference systems RX-6830/03 and High-end conference controller RX-V3.2.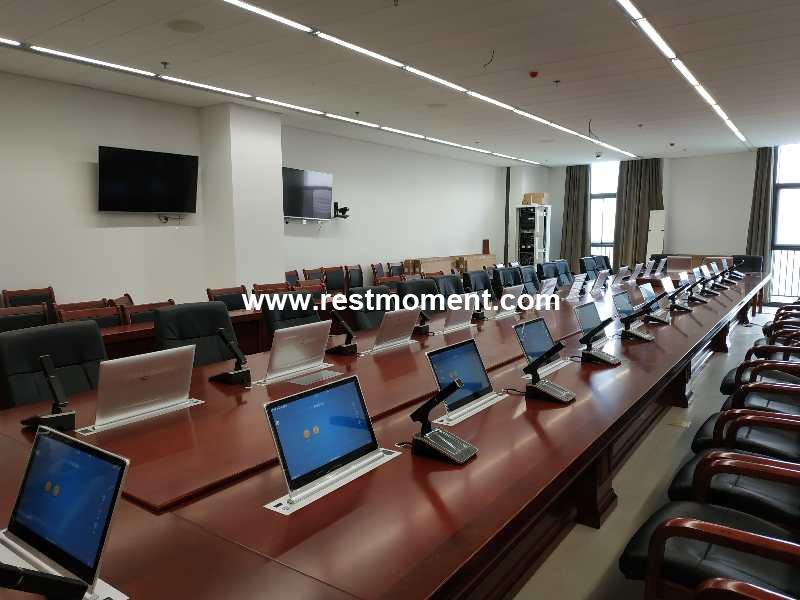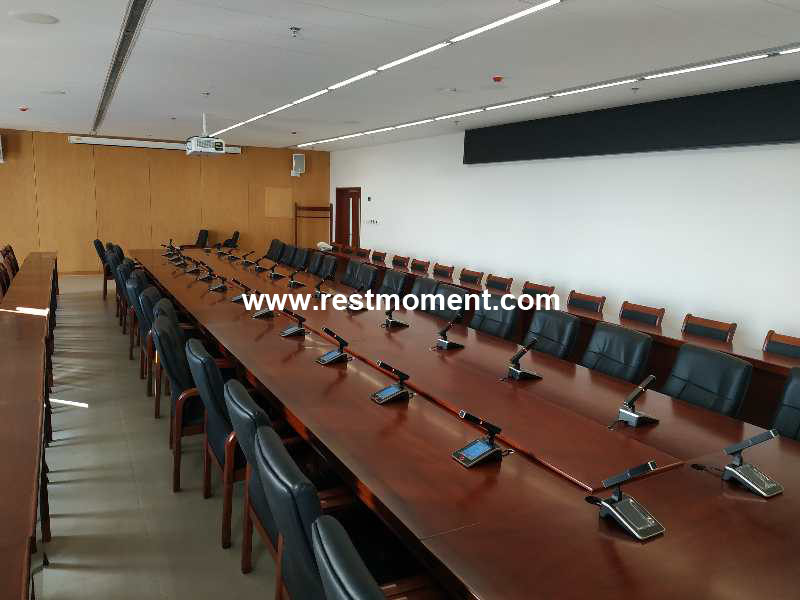 Full digital high-end conference system RX-6830 adopts Restmoment full digital conference technology, which complies with IEC60914 international standards; It adopts full digital audio processing and transmission technology. Sound quality will not be attenuated after Long-distance transmission, and the distance between devices can reach 150 meters; The microphone has a 5-inch TFT640 (H) × 480 (V) capacitive touch screen, which is easy to operate; As well, it uses 14mm diameter gold-plated condenser microphone core. The pickup distance is up to 130cm, and high fidelity sound quality is not affected; "Y-type line hand in hand" and "Ring hand in hand" connection methods. The installation is simple, which is suitable for each meeting room; It has multiple functions such as speech discussion, video tracking, voting and double backup, etc.
RX-6830/03 Microphone unit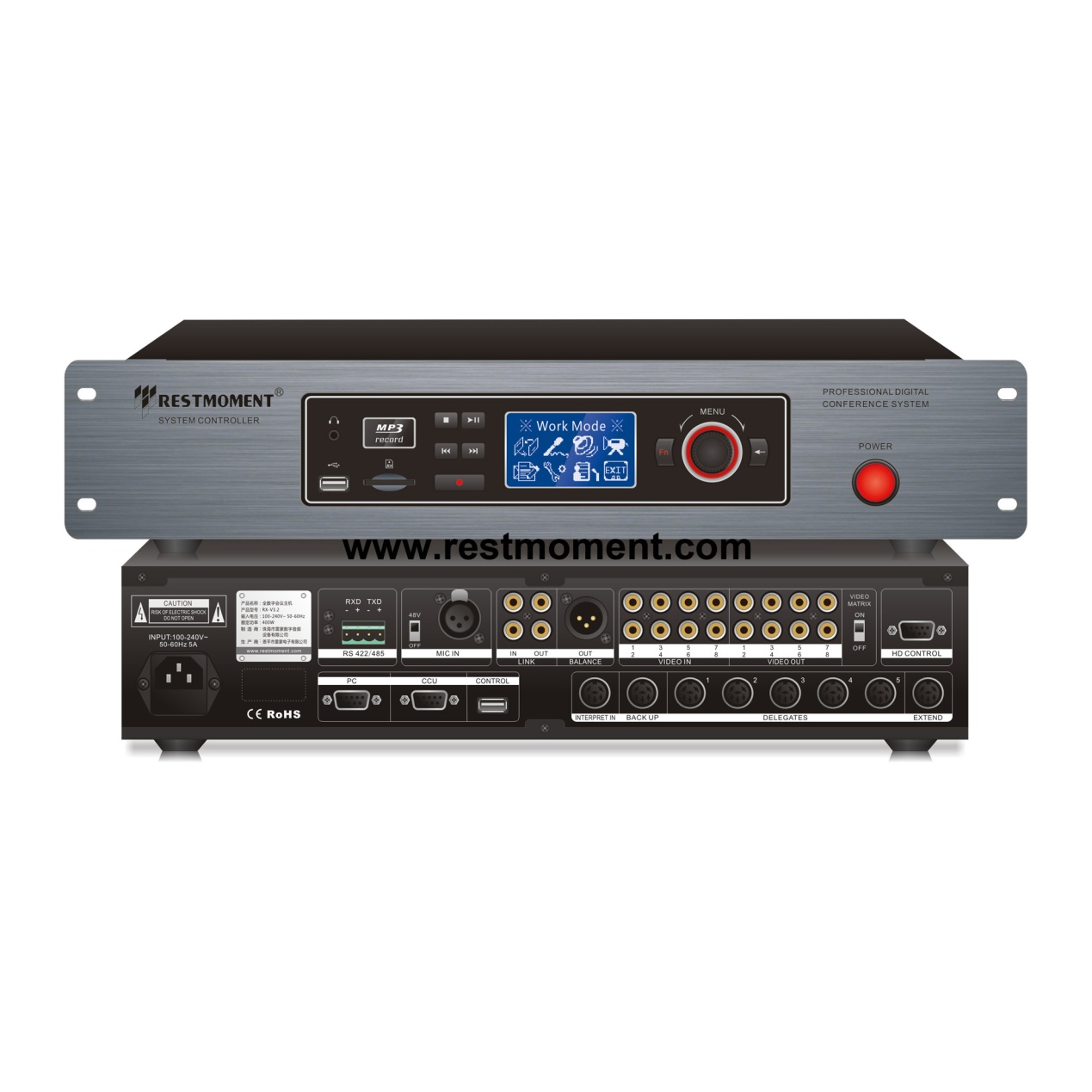 RX-V3.2 System Controller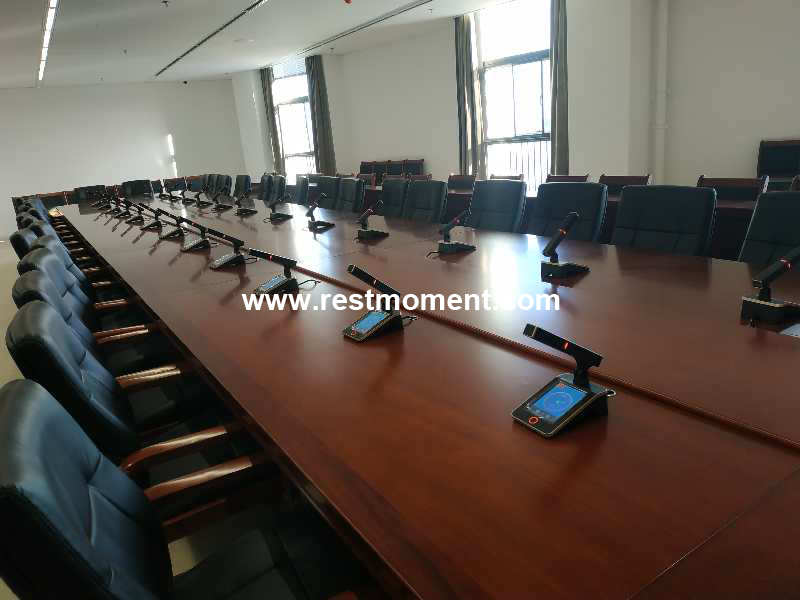 Restmoment has many years of experience in project installation. From small rooms to large international conference halls, Restmoment can make specific solutions, which are well recognized by customers. Innovative technology, high-quality products and services make Restmoment stand out from time to time.
---