Industrial and Commercial Bank of China Shandong Yantai Branch
---
---
Industrial and Commercial Bank of China is one of the largest commercial banks in China and one of the world's top 500 enterprises. Industrial and Commercial Bank of China provides diversified and professional financial services for customers and individual customers. Restmoment has designed the Industrial and Commercial Bank of China Shandong Yantai Branch with a fully digital multi-functional conference system RX-6640 series.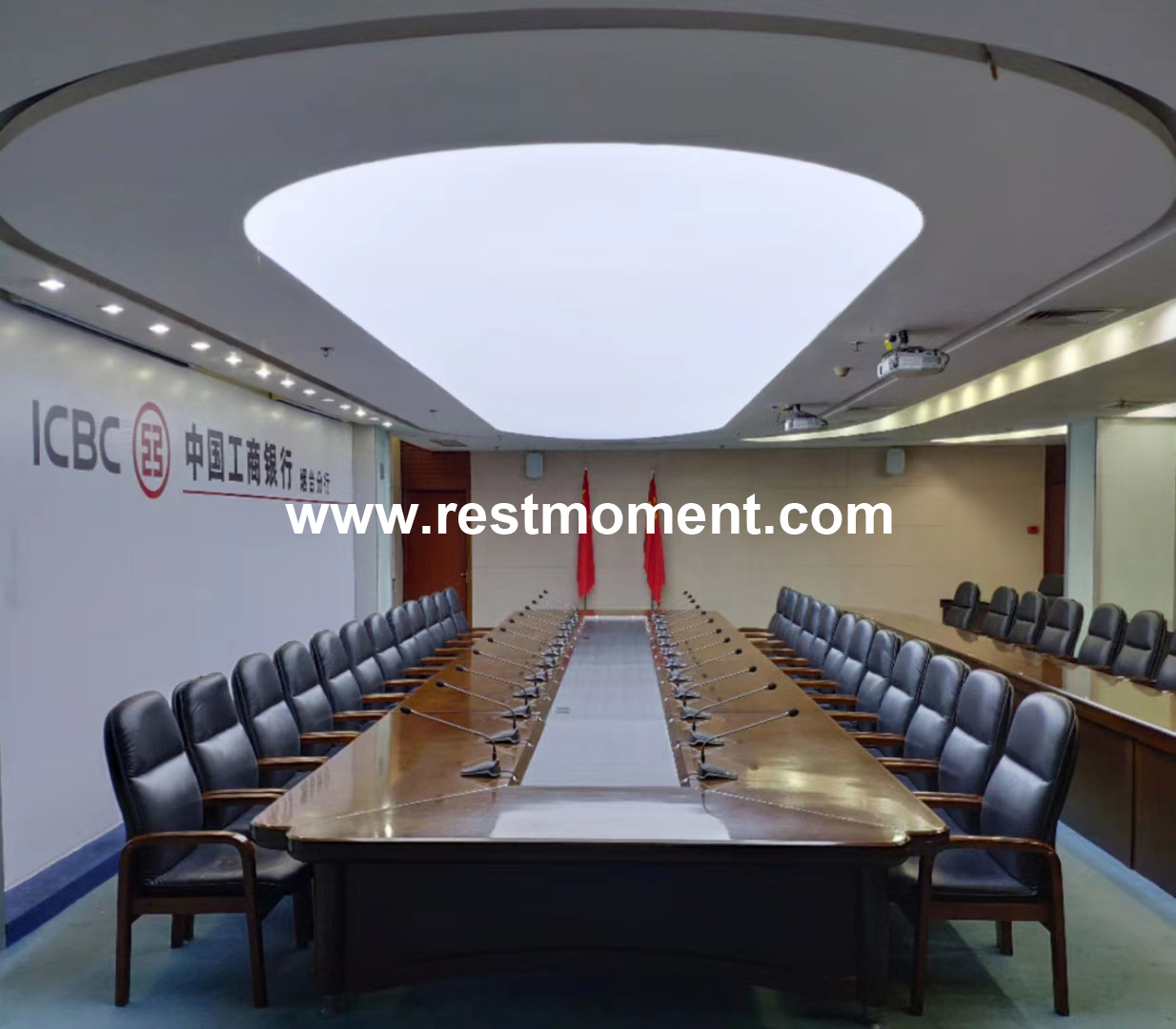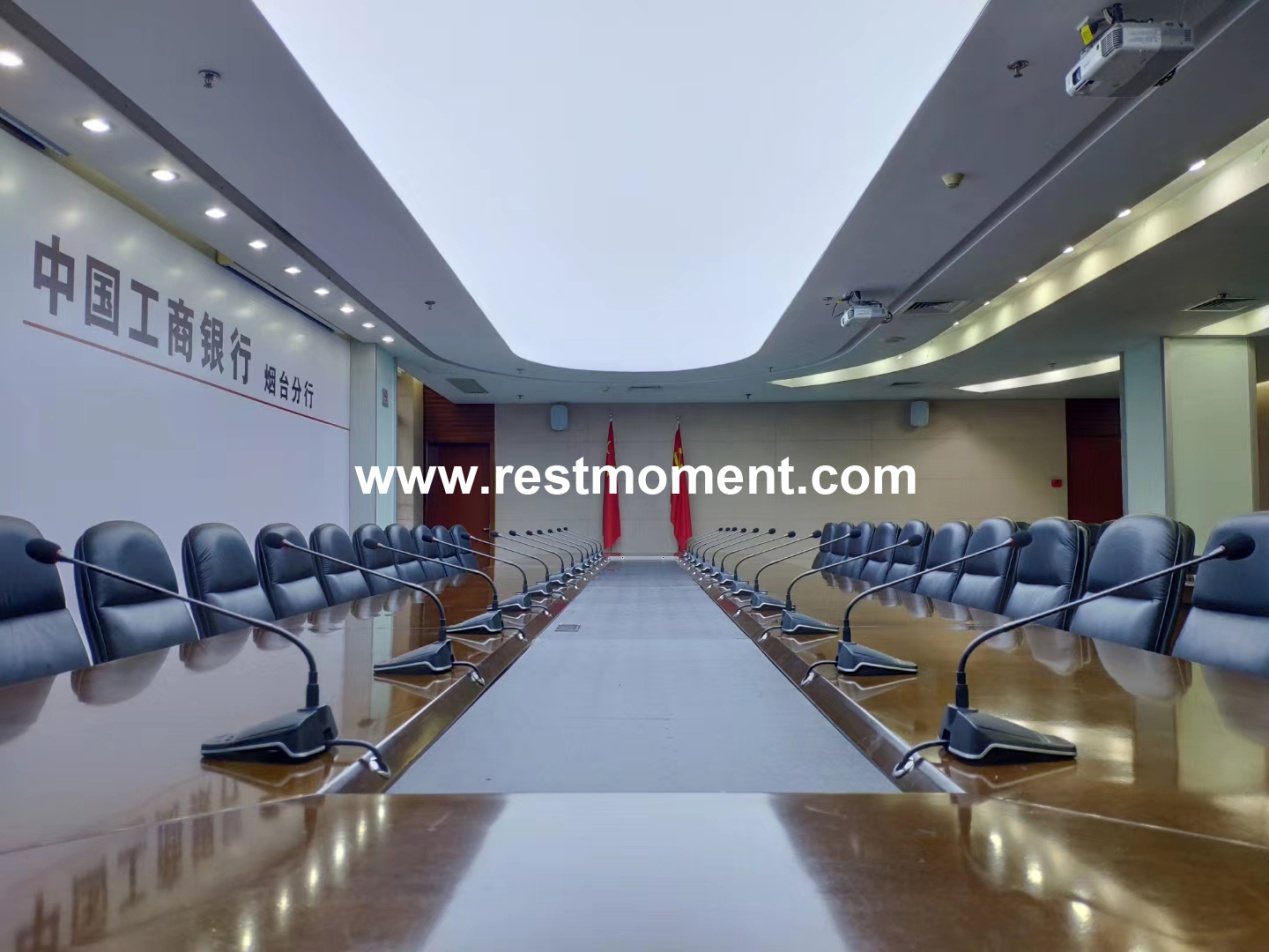 Restmoment full digital multi-function desktop conference system, including conference unit RX-6640 and conference controller RX-M6600/V. Streamlined desktop design, stylish appearance; with anti-mobile phone interference capability, so that it is not interfered by the outside noise during the meeting; high-fidelity sound quality, so that the sound is clearly. user-friendly operation, simple installation method, with " "Y-shaped line hand in hand" and "loop hand in hand" two connection methods; It has speech discussion, automatic video tracking and conference recording functions.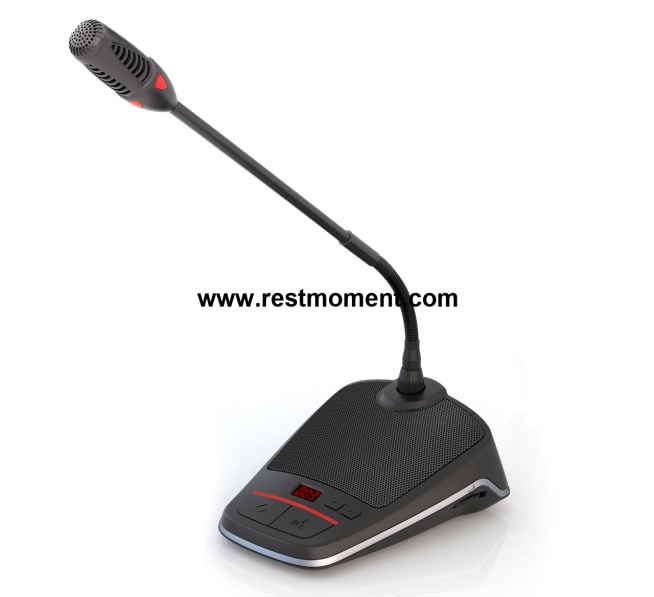 RX-6640 Microphone unit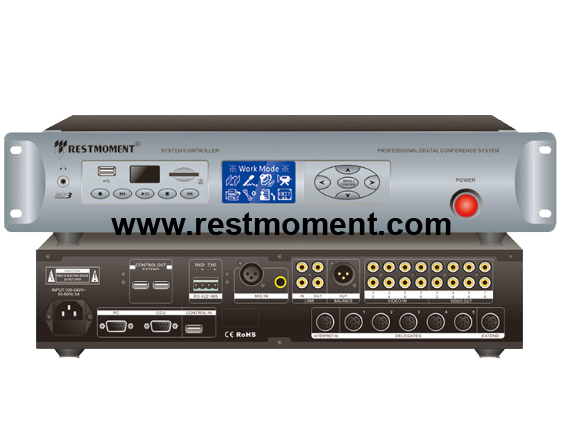 RX-M6600/V controller
Restmoment has businesses in many countries around the world. and we has rich experience and successful projects in the fields of military police, public security law department, civil air defense, public safety, education, smart buildings, and smart cities. For many years, the conference system independently developed by Restmoment has been selected for major projects in China and abroad. Our systems have been successfully used in secret projects such as theaters, military areas, troops, armed police, and civil air defense. It has been widely used in China and foreign conference projects such as the ASEAN Expo, World Internet Conference, lSO Conference, Digital China Construction Summit, G7 Summit, ASEAN Summit, ECO Summit, etc. Restmoment specializes in voting systems for people's congresses, paperless conference systems, electronic tabletop conference systems, international simultaneous interpretation systems, etc.
---