A bank school in China used Restmoment conference system
---
---
Banking schools were established after the liberation of our country to train talents in the banking industry. Such schools are all affiliated to the People's Bank of China. Banking schools have trained thousands of bank presidents.
Restmoment has supplied a bank school in China with many sets of conference systems, including: full digital high-end conference system, armrest embedded conference system, armrest embedded simultaneous interpretation conference system and central control system, etc., to create a good communication for the school.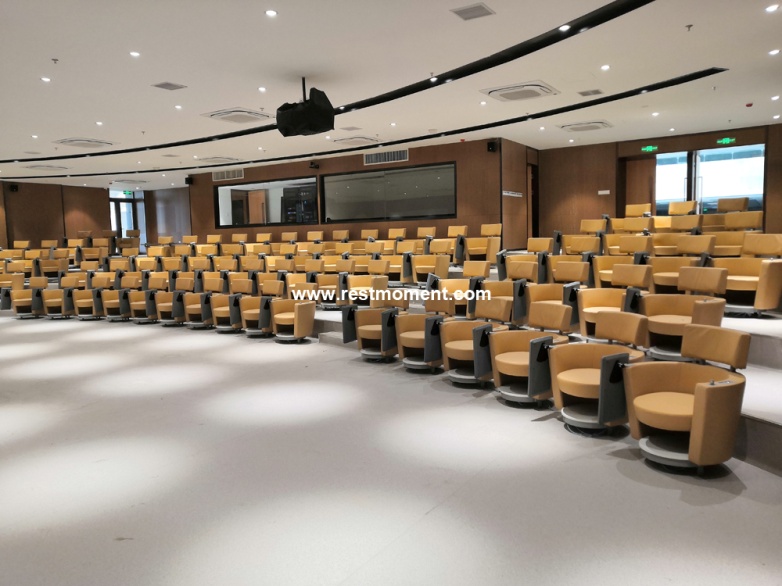 Restmoment has installed the school's lecture halls and classrooms with conference systems according to customer requests, including: high-end conference microphone RX-6640 series, translation console RX-E9208 series, armrest embedded conference unit RX- 6810 series, armrest embedded simultaneous interpretation unit RX-6818L series, high-end conference controller RX-V3.3, extended controller RX-K3.0, central controller RX-M8900S, 8-channel power supply controller RX-PM8000/8S, HD Mixed matrix RX-MDN16 etc. They help the education to be better carried out.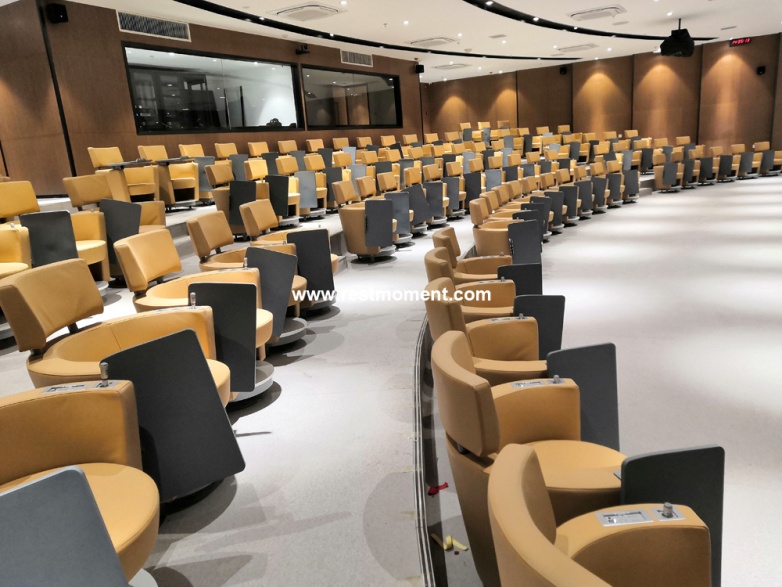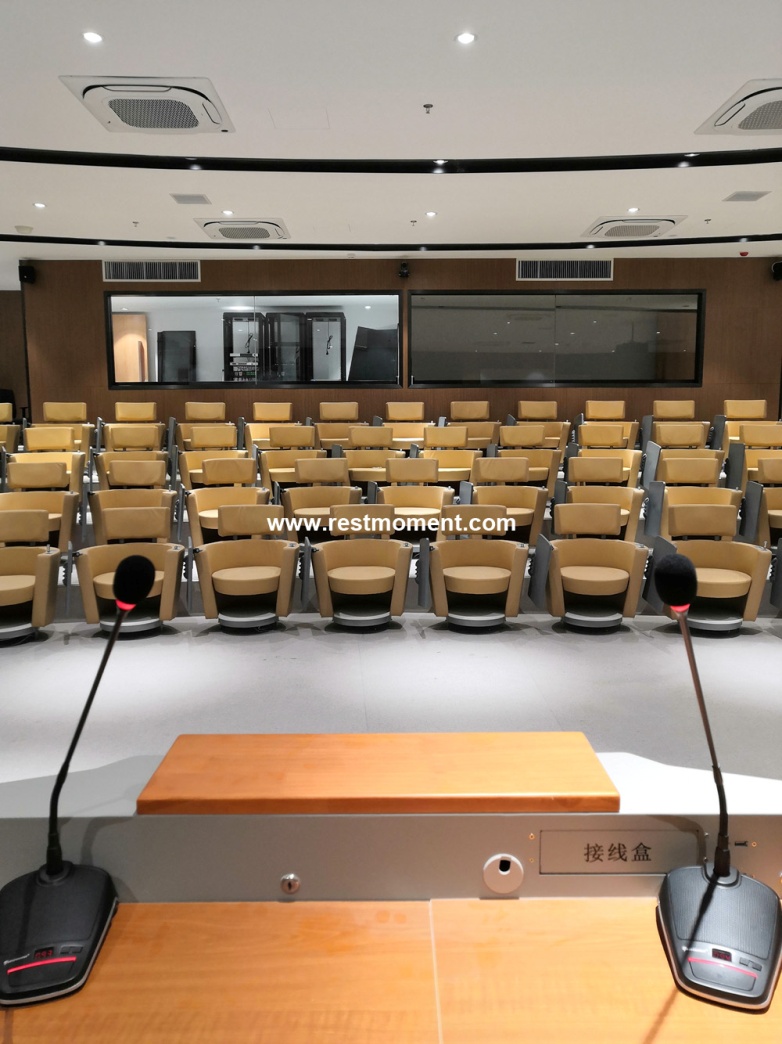 Restmoment has installed the full-digital multi-functional high-end conference microphone unit RX-6640, which is a functional conference unit developed for modern high-level conferences such as group discussion, simultaneous interpretation, and HD speakers. Restmoment full digital simultaneous interpretation and translation console RX-E9208 has HD sound quality. And it has 8 simultaneous interpretation and monitoring functions. 5 channels input language channels and 3 channels translated output channels can be preset with shortcut keys; Built-in IC card reader; And it supports various functions such as identity recognition. It has been used in large international projects for many times, such as: the first World Ski Resort-Jilin Beidahu Summit, United Nations Global Sustainable Transportation Conference, World Heritage Conference, World Leisure Conference, Digital China Construction Summit, World Internet Conference, International ISO Standards Conference, G7 Summit, ASEAN Expo, Hi-Tech Fair, ECO Summit, etc.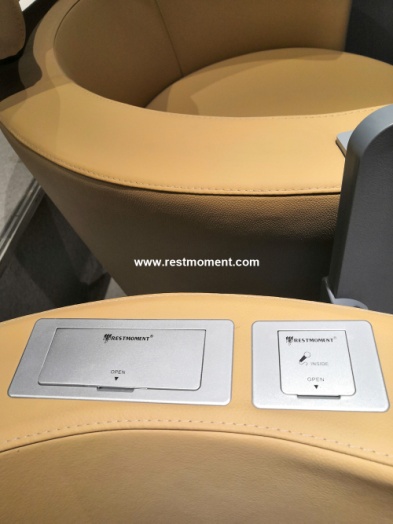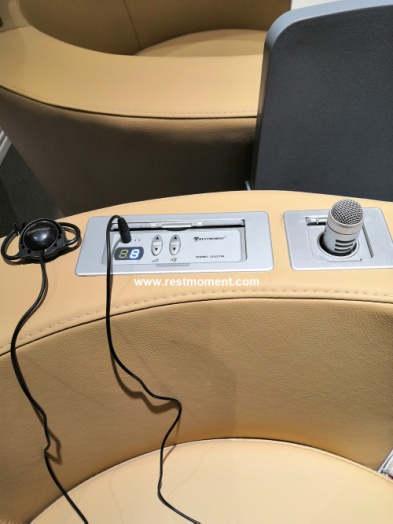 Restmoment installs the fully digital armrest embedded conference system in the classroom. The RX-6810 series is a high-end system which integrats discussion, video tracking, armrest installation and other functions. The armrest system has directional condenser microphone, the turn-on indicator ring, and the 2-meter slingshot cable connection cable (stretched) for easy use. Full-digital armrest embedded simultaneous interpretation conference system RX-6818L series, which has built-in channel selector, can receive 8/16/32/64 different languages. It has stereo headphone output. And the volume can be adjusted freely. Two sets of system units can be used for embedded installation on the armrest. Or it can be installed on the conference table. Each conference unit has a protective cover, which is convenient to keep the seat flat during unusing. It has waterproof function when cleaning. The design is also convenient for daily maintenance.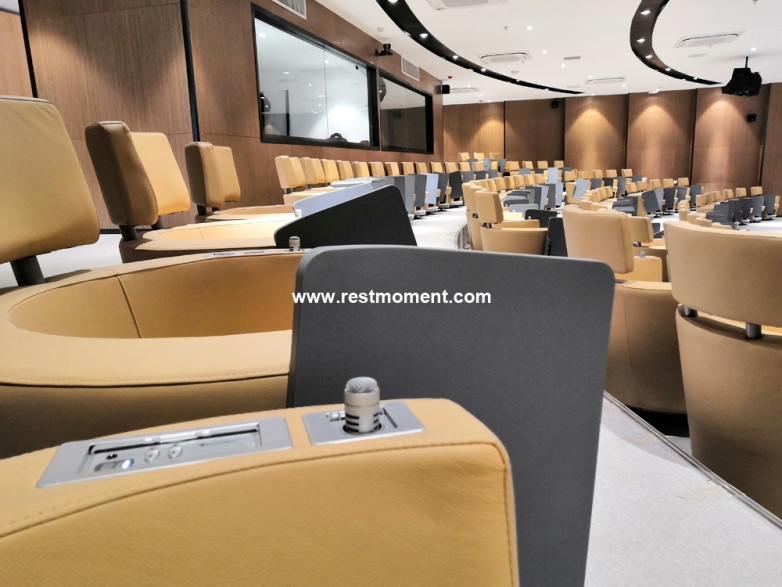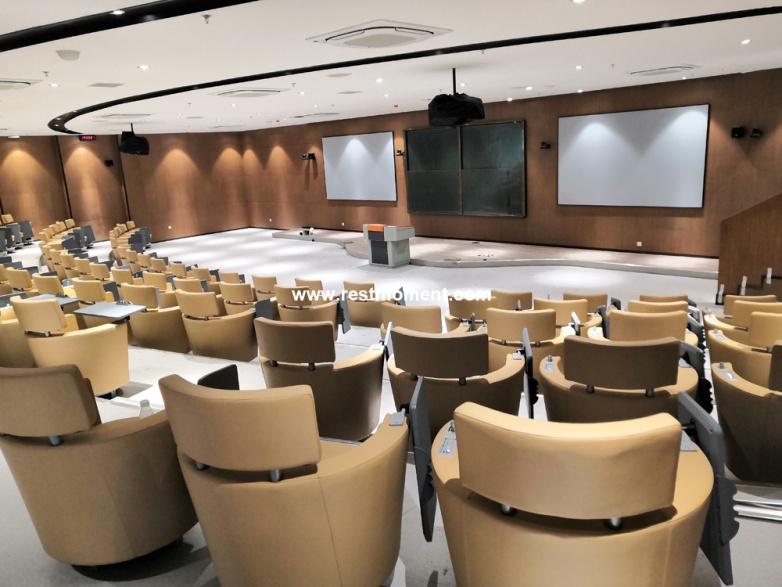 At present, the project has been installed. And it has been highly appreciated by customers. Restmoment will continue to use technological innovations to provide schools with high-quality products.
---