Restmoment system is installed in the conference room of the Party Committee in Guangdong Province
---
---
Restmoment's reputation in the industry has become prosperous and has been favored by many government agencies. For meeting room of the Party Committee, Restmoment has stood out in the fierce competition with years of engineering experience and leading digital conference technology. At present, the conference room has been completed and accepted.
Restmoment uses the full digital high-end conference unit RX-A2 and the full digital high-end conference controller RX-V3.1 to design and realize the main functions for modern conference rooms.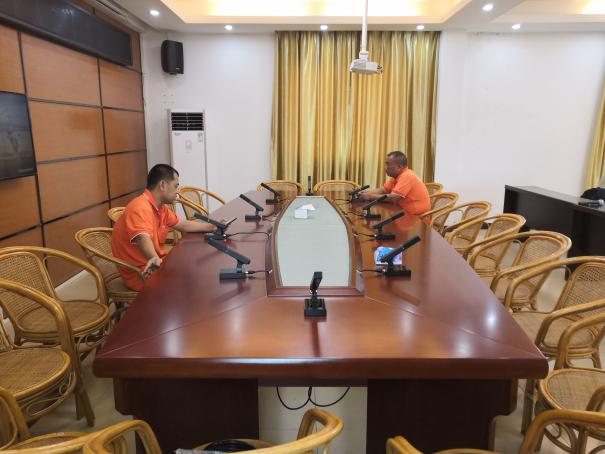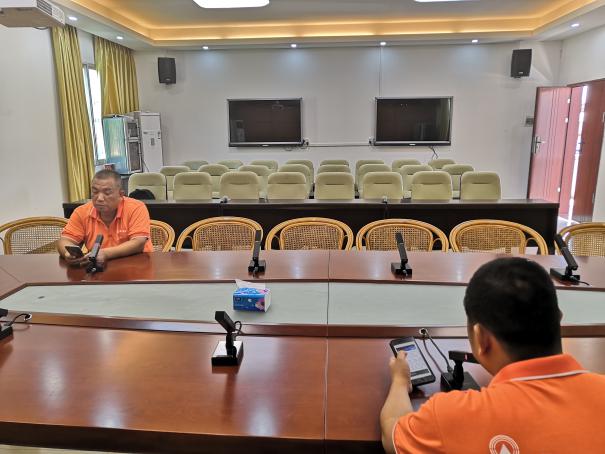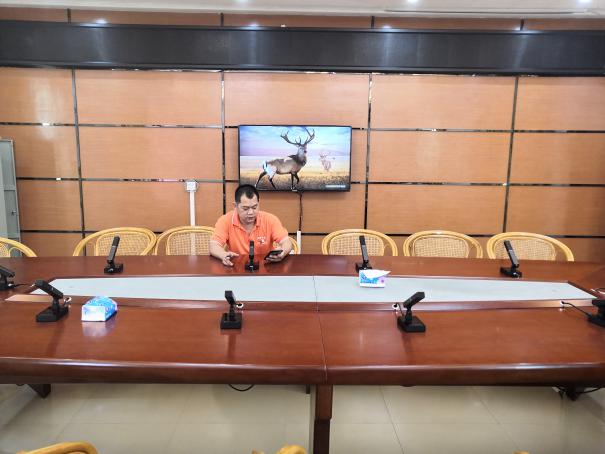 The full digital high-end conference system RX-A2 series is simple, stylish, exquisite and noble. It is an perfect equipment for high-end conference rooms. With "Y-line hand in hand" and "ring hand in hand" connection methods, it is easy to be installed. The advanced voice transmission technology ensures that the conference unit has clear sound quality and high fidelity. It has a stable and natural sound. It can realize the discussion of speech and automatic video tracking, and is the first choice for many conference rooms.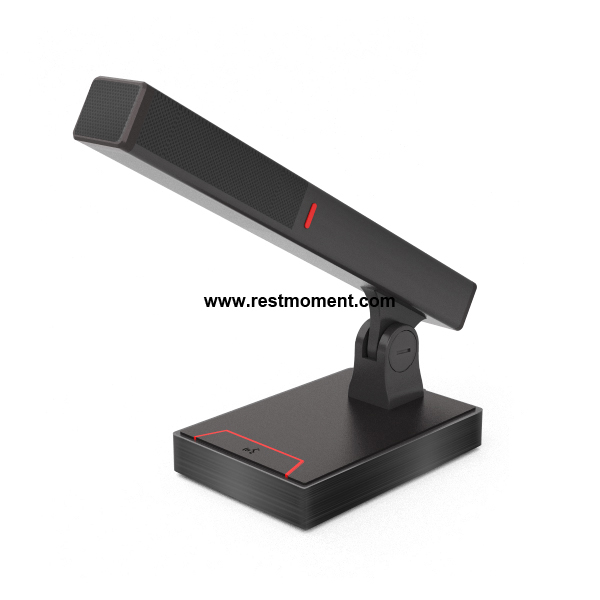 RX-A2 Conference unit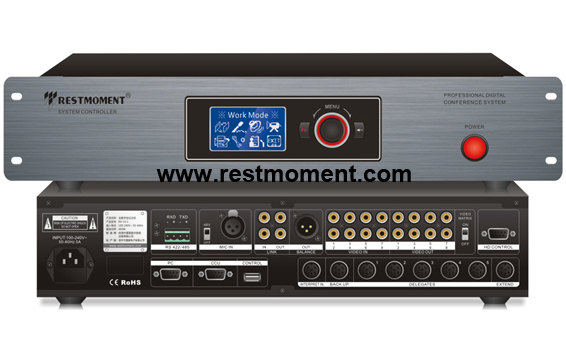 RX-V3.1 Conference controller
After the installing of the whole system, each speaking unit has a beautiful appearance. It is flexible installation, very convenient using, and less wiring. It does not affect the overall decoration layout. And the sound quality effect is first-class.
---