---
2021 InfoComm China Exhibition --Restmoment Exhibition successfully hold
---
2021 InfoComm China Exhibition --Restmoment Exhibition successfully hold
Click:693 Date:2021-08-05 14:38:00 Information Source:
The 2021 InfoComm China exhibition has come to a successful conclusion. Restmoment takes the latest developed product V4 full digital conference system, which has won the praise from the exhibitors. Because of the epidemic, many foreign customers were unable to participate in this exhibition. Thanks to exhibitors from all over the country for their support to Restmoment!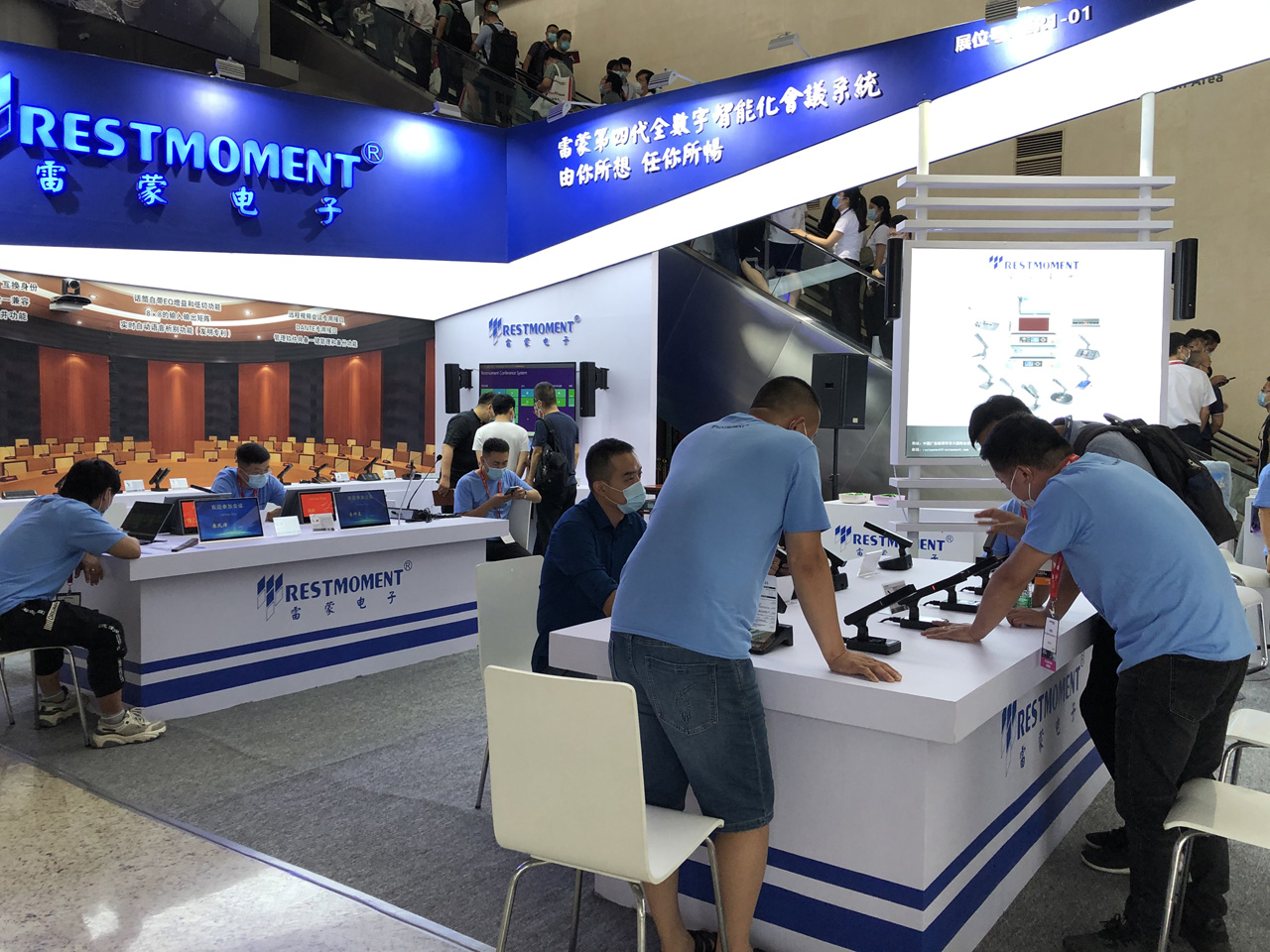 Many guests came to Restmoment's booth to touch our new products. This year, Restmoment takes the hot-selling products and the newest intelligent high-end conference system-the V4 full digital conference system to the exhibition, including full digital Conference controller RX-V4.1, high-end conference unit RX-A7, high-end conference unit RX-A6, high-end wireless conference unit RX-W2, wireless array conference unit RX-W5, high-end wireless conference unit RX-4861/03, desktop Paperless conference system RX-Z6202, lifting paperless conference system RX-D6201/H, etc.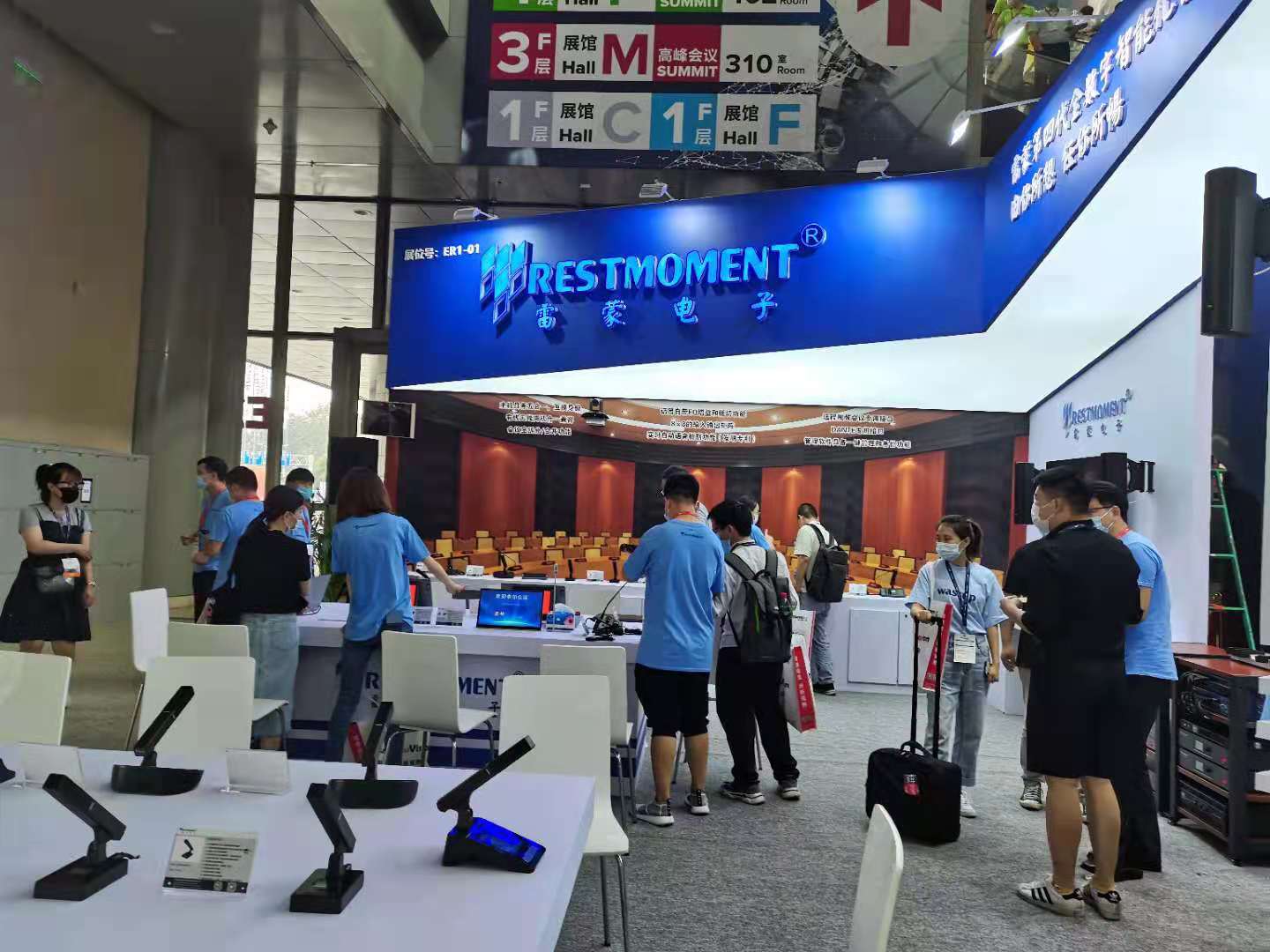 As the annual professional audio-visual & integrated system exhibition in the Asia-Pacific region, Restmoment shared the latest V4 full digital conference system, which is the biggest highlight of this exhibition. From the first generation of analog conference system to the fourth generation of full digital conference products, Restmoment is keeping intelligency. The new technologies have attracted many exhibitors to watch and consult. The professional team of Restmoment explained the various features and usage methods of the products. All the guests praised our products.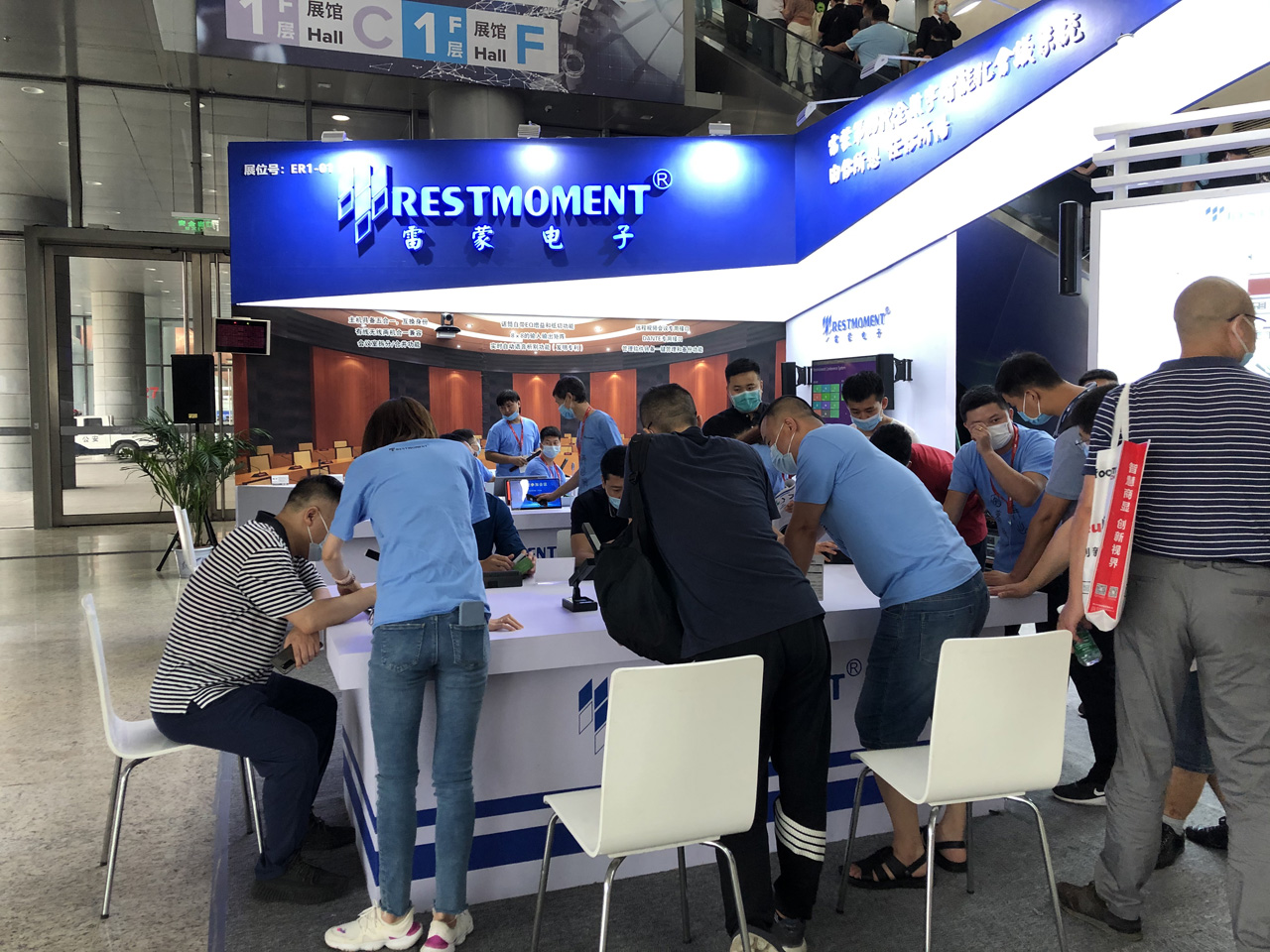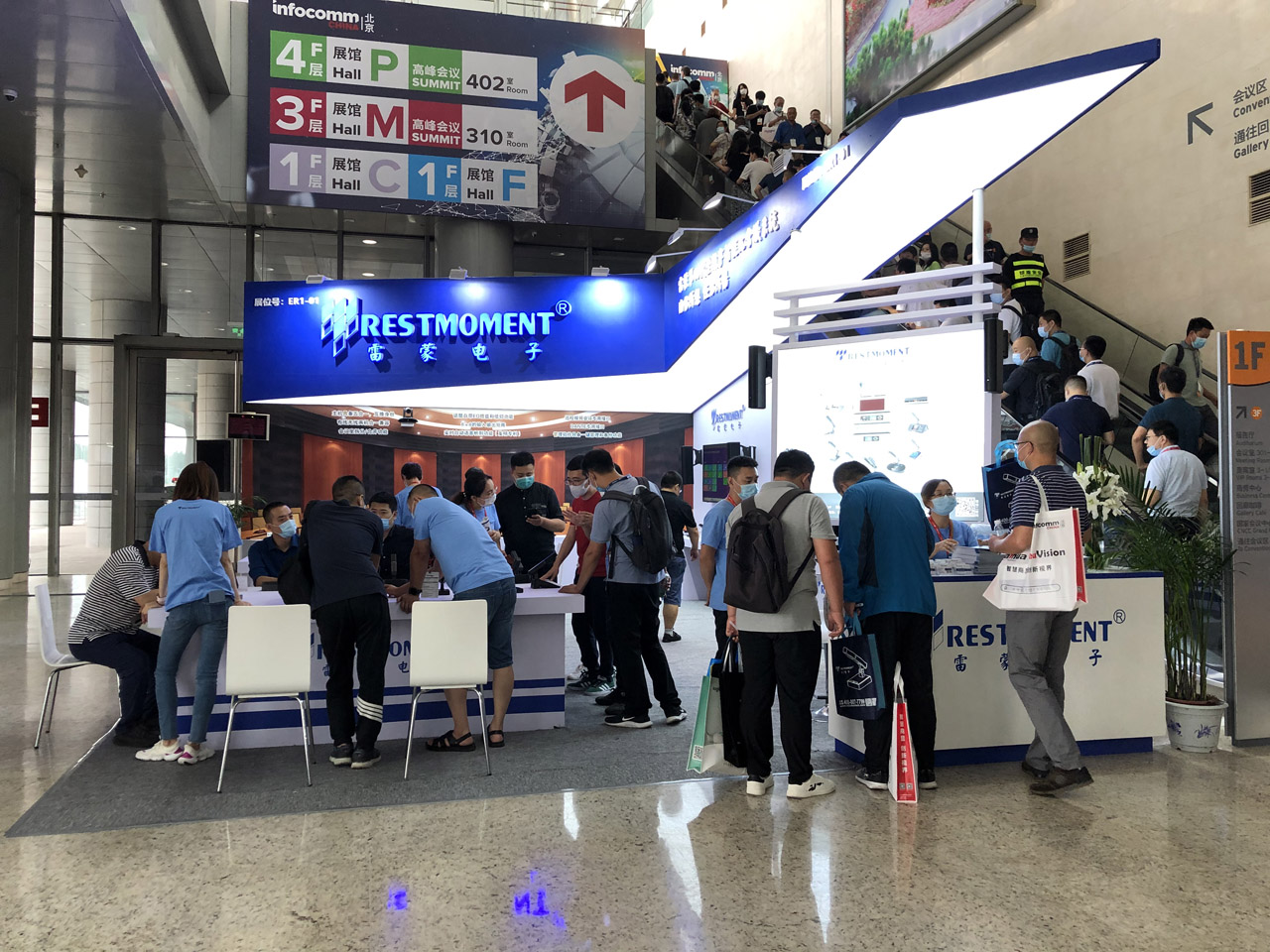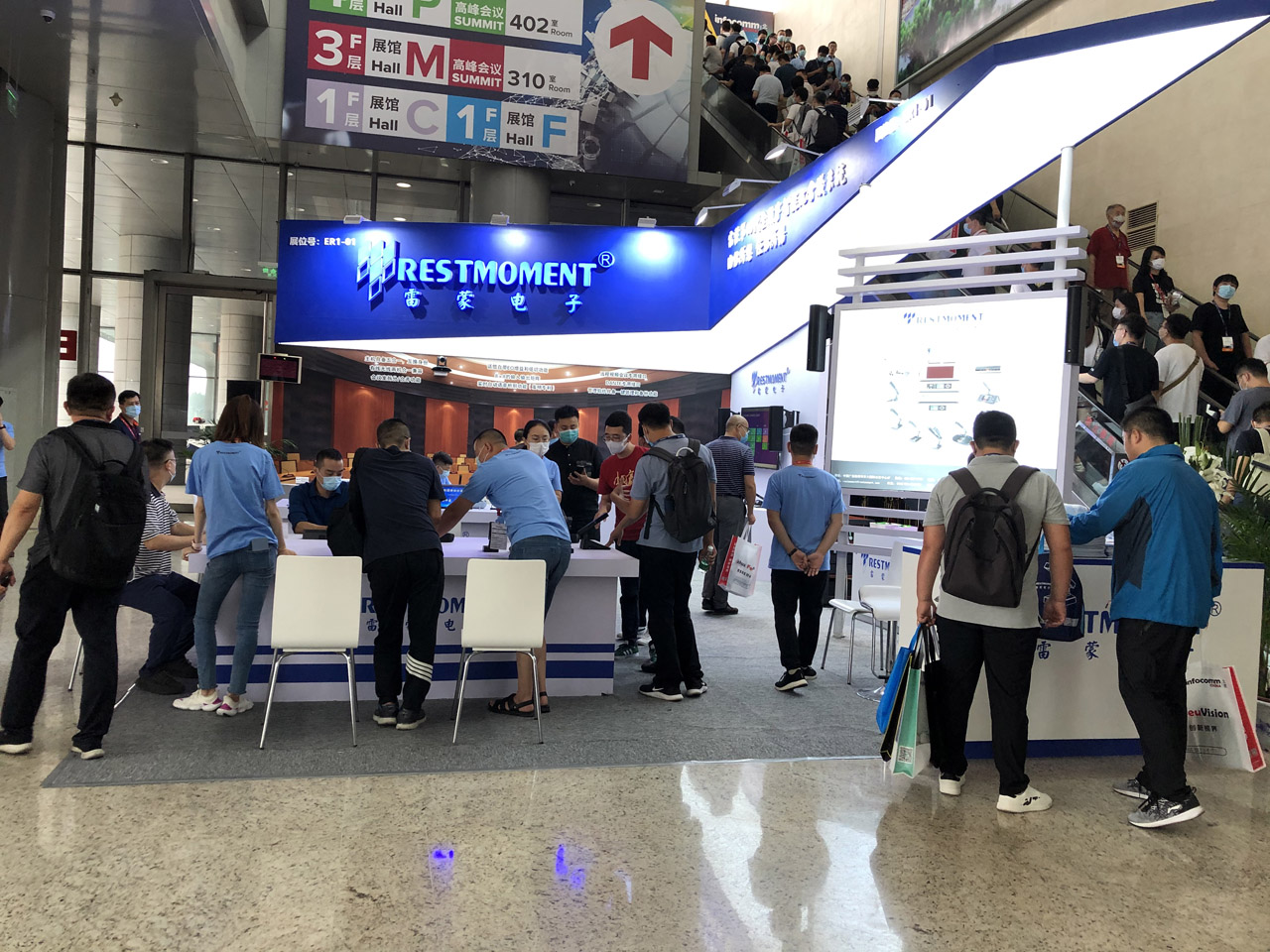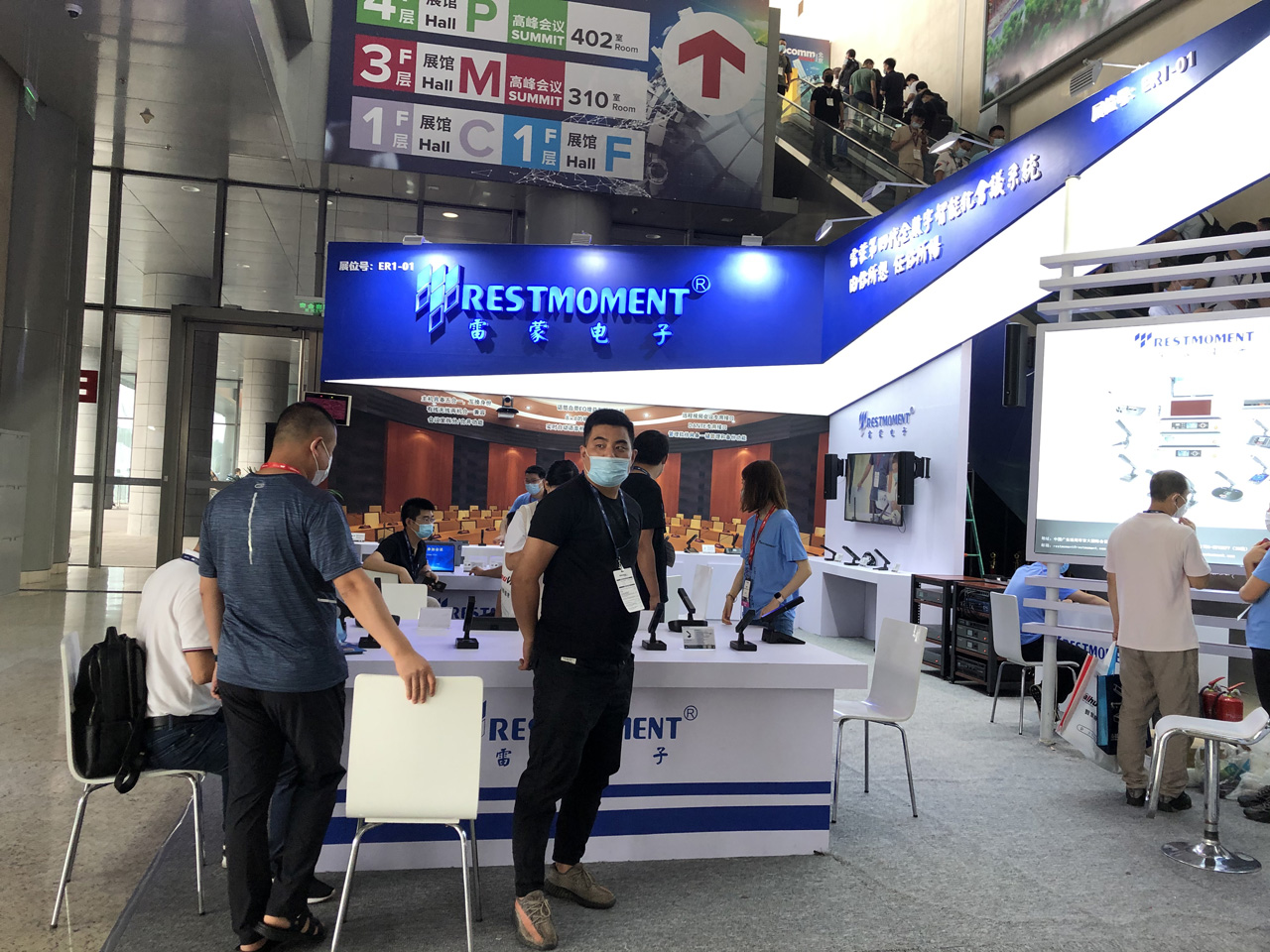 The feature and function of Restmoment V4 full digital system:
1.One controller can connect wired and wireless units.
2.Supports conference systems splitting/combined function.
3.Free conversion of five controller identities.
4.8×8 audio array input and output function.
5.The microphone has a 5-band EQ balance adjustment.
6.Linear gain adjustment and automatic gain adjustment.
7.Auto adaptive function of microphone.
8.The application of hybrid meetings can easily solve different meeting needs.
9.Conference service call function.
10.The user-friendly layout and design of the control interface.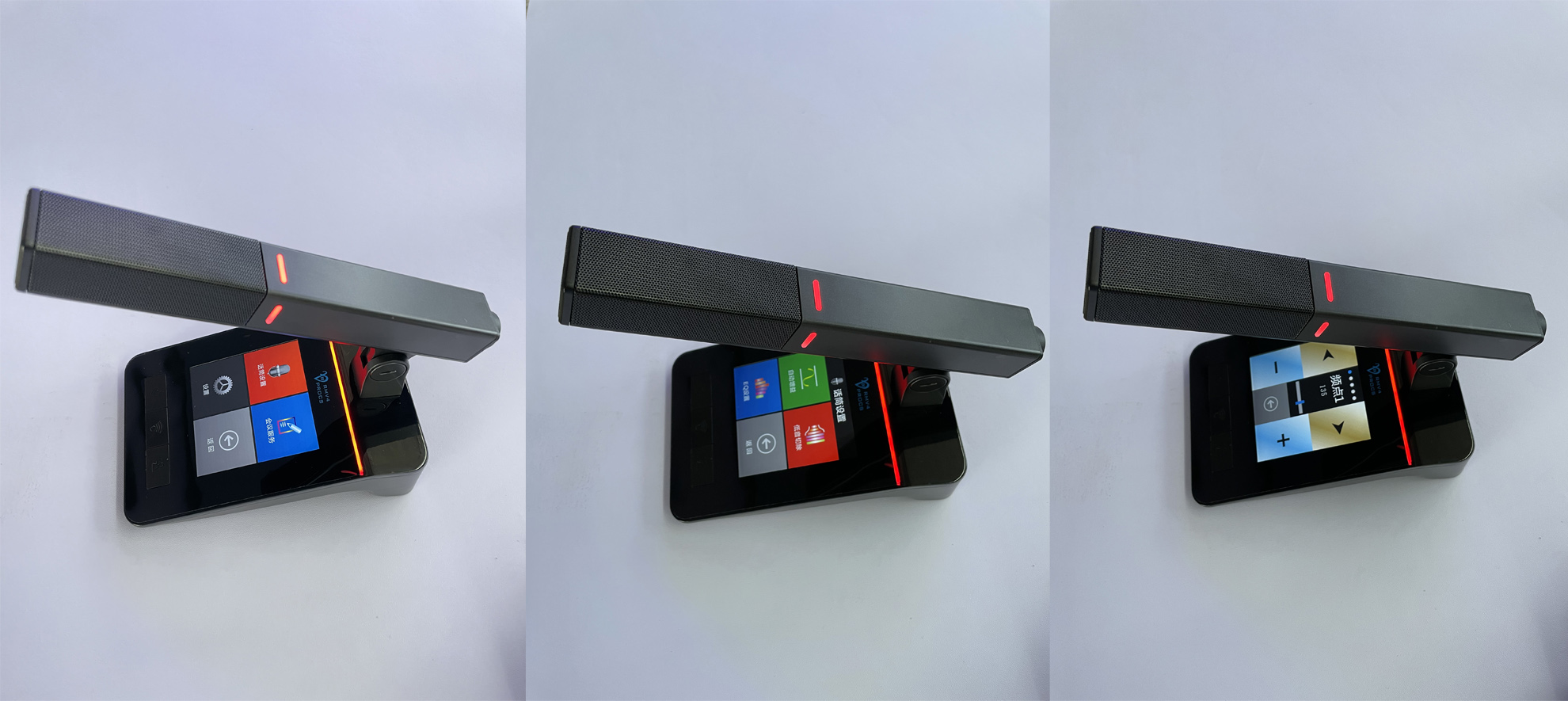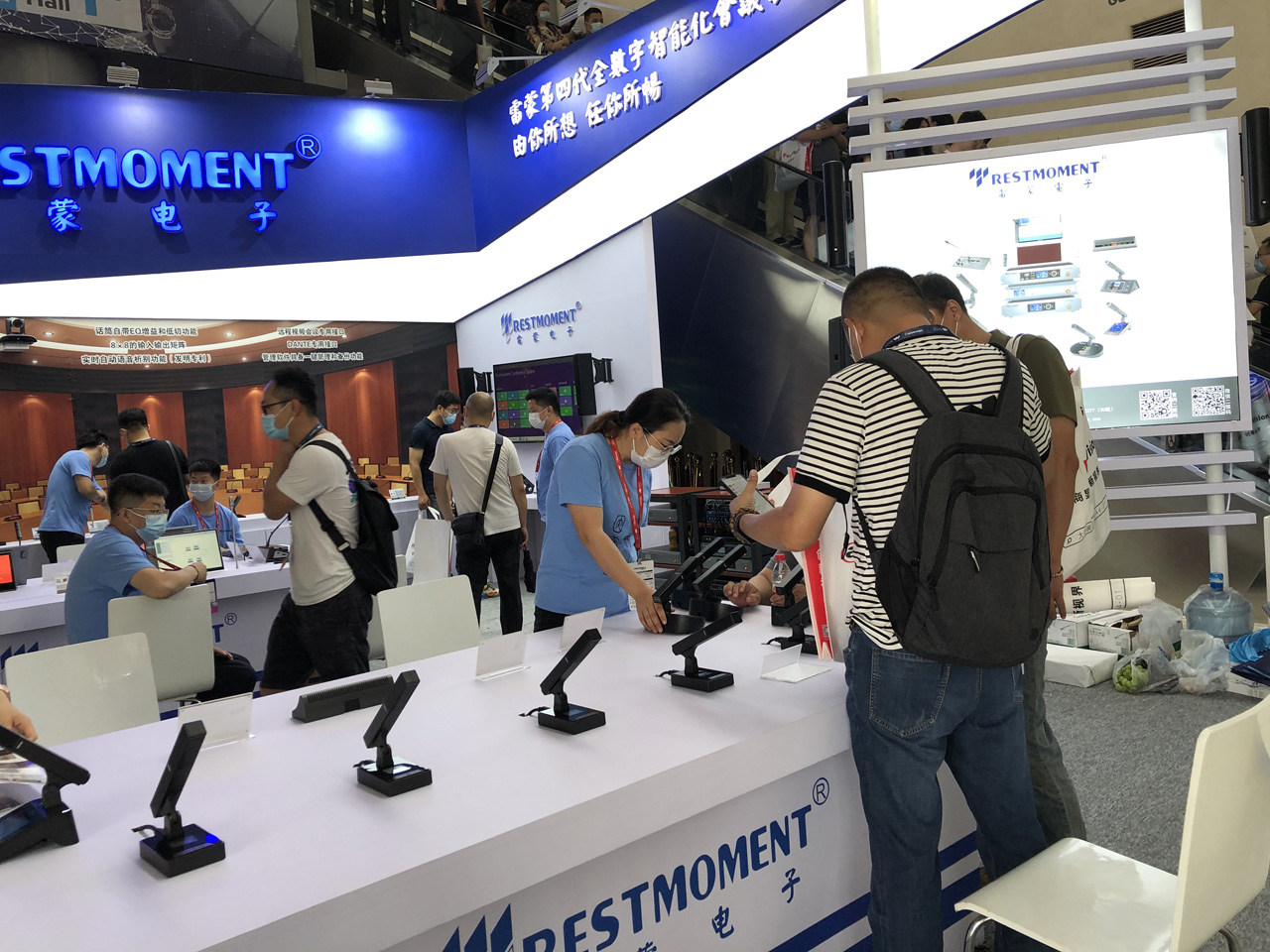 Restmoment is focus on digital conferences; Independent research and development; Independent property rights; Independent brand; Independent production. And we continuously explore on innovation and explore unlimited possibilities. 2021 Beijing InfoComm China exhibition has been a complete success. Restmoment thank you for your support! Let us welcome the next grand event together.
Next:Beihai City Public Security Bureau equipment Restmoment wireless electronic table card voting system