---
Restmoment Expo 2022 Guangzhou International Professional Lighting and Audio Exhibition ended successfully
---
Click:515 Date:2022-03-10 16:17:00 Information Source:
The 2022 Guangzhou International Professional Lighting and Audio Exhibition has ended a successful. Restmoment's latest products, with Restmoment's self-developed speech recognition module function is the most eye-catching. And it has won praise from exhibitors. Thank you to the exhibitors from all over the world for their strong support to Restmoment!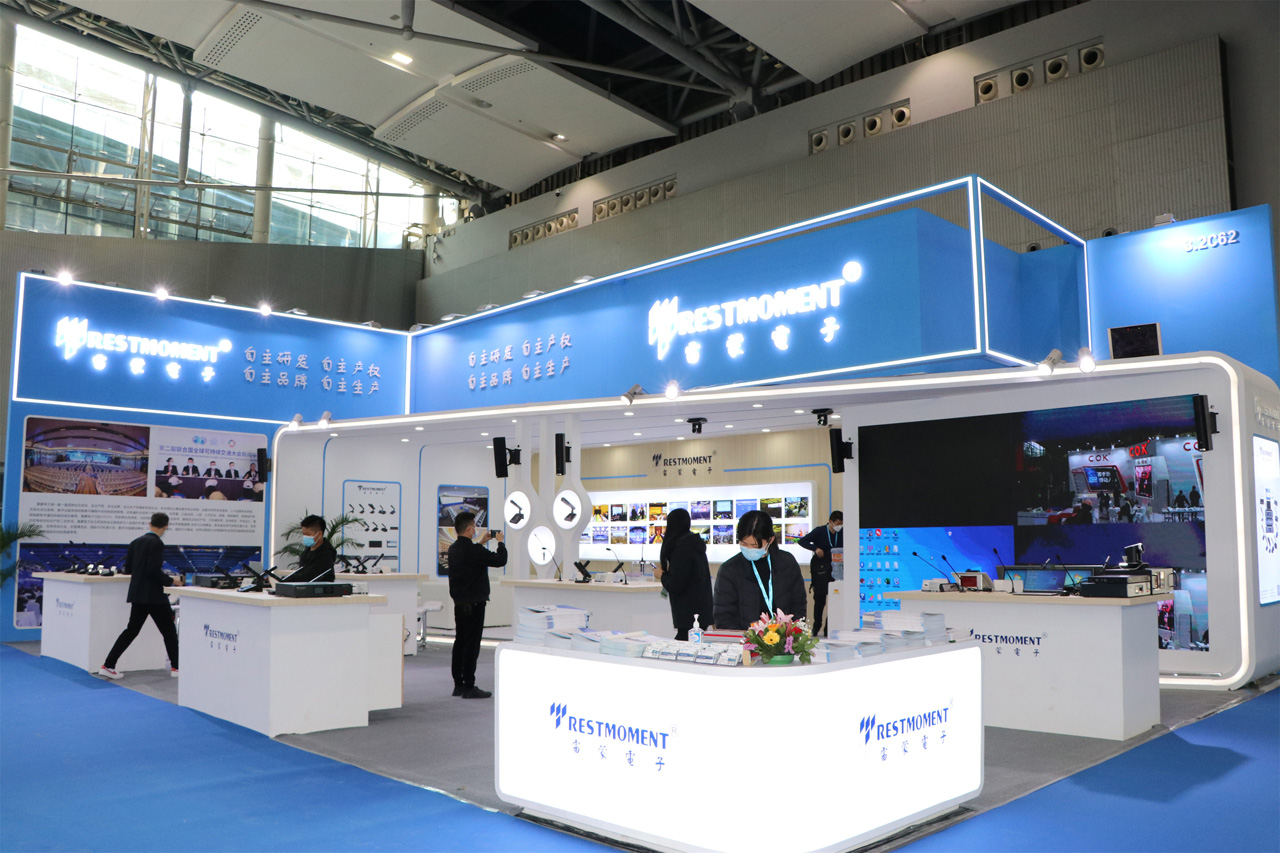 estmoment brought the most popular and lastest developed products to the exhibition this year, including the fourth-generation full digital high-end conference system, paperless conference system, simultaneous interpretation conference system and other products. The high-end conference unit RX-A7: Equipped with square super-cardioid microphone; Using 14mm diameter gold-plated condenser microphone core; The pickup distance can reach 130cm; Equipped with LCD color touch control screen; It has clock display, voting, simultaneous interpretation, conference affairs Service functions; Independent volume gain adjustment; Microphone automatic gain compensation, bass cut; 5-band EQ equalization adjustable; Each microphone can be set with a dedicated EQ; The overall design of the square microphone pole is generous, stable and beautiful, and it can be rotated 55 degrees up and down and 180 degrees left and right , flexible control; It has a variety of connection methods; It has dual backup protection function and super anti-interference function of mobile phones.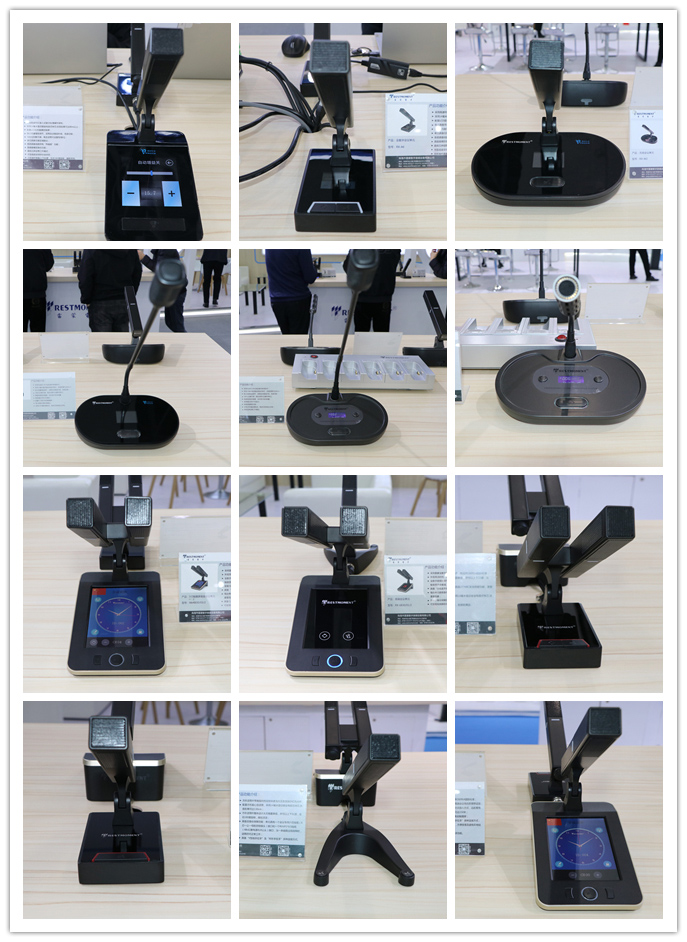 Restmoment conference audio and video management controller: 1. Highly integrated; 2. Save space and construction time; 3. Easy installation and maintenance; 4. Multifunctional platform to avoid system incompatibility; 6. Can realize centralized management; 7. Can monitor remote images; 8. Can control remote venues; 9. Can be managed and controlled remotely through WEB; 10. Built in central control commands.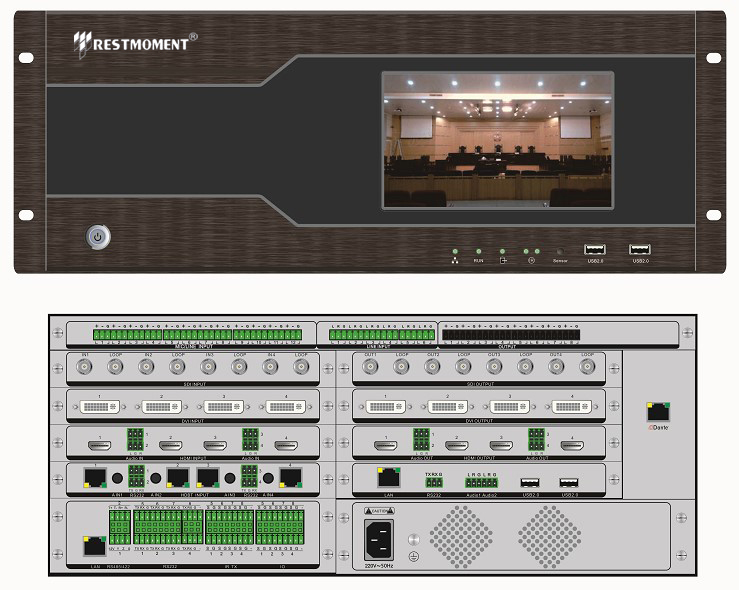 Restmoment's self-developed voice recognition module function shines brightly at the exhibition. It is highly appreciated by exhibitors after the on-site experience. Its main function: to recognize speech into text. And at the same time, it can also project the recognized text to the screen, including standard screen projection, full screen projection and PPT projection.
1. Enter the meeting information and click "Start Meeting" to start speech recognition (as shown in the figure below).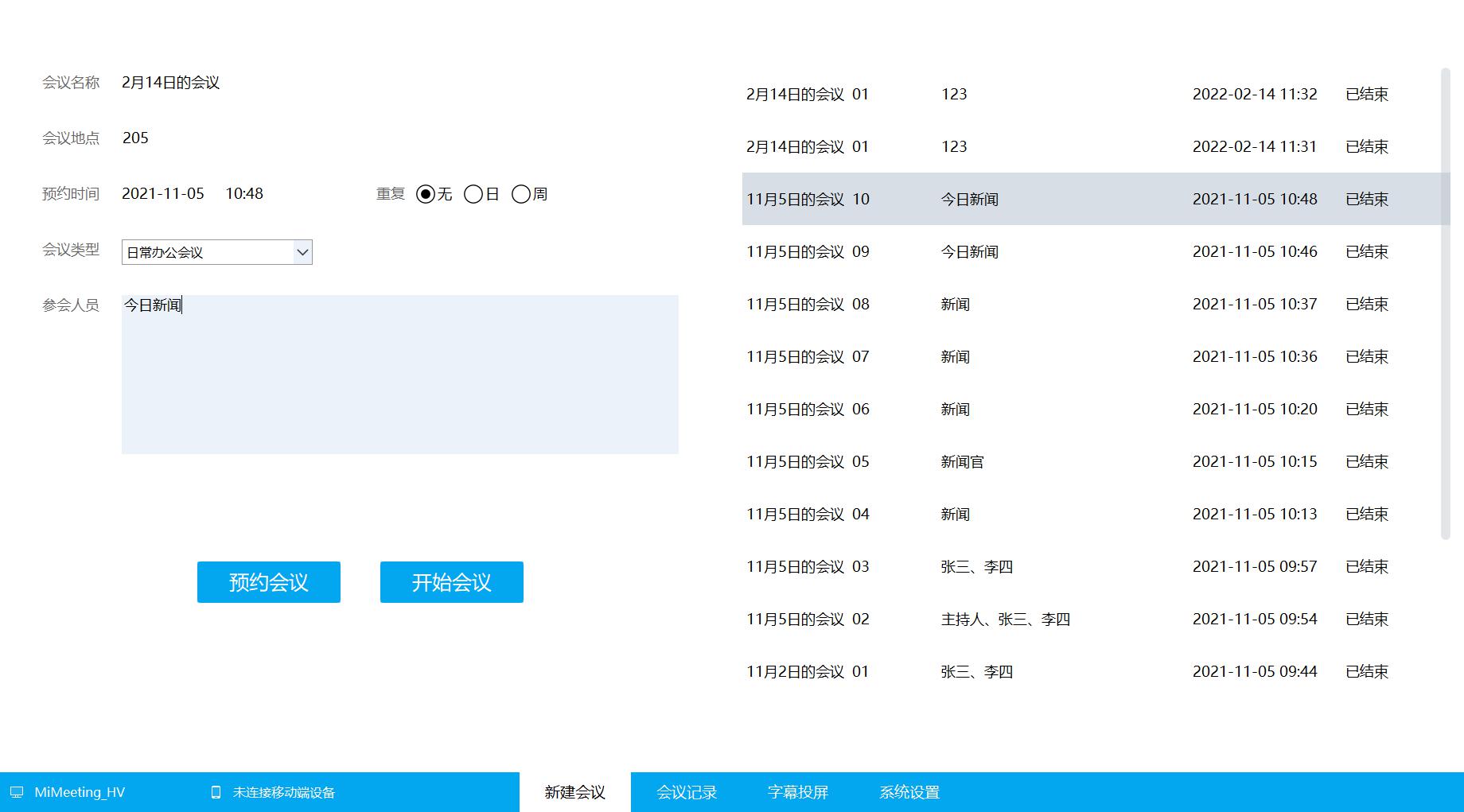 2.1. After starting the meeting, perform voice recognition synchronously (as shown in the figure below).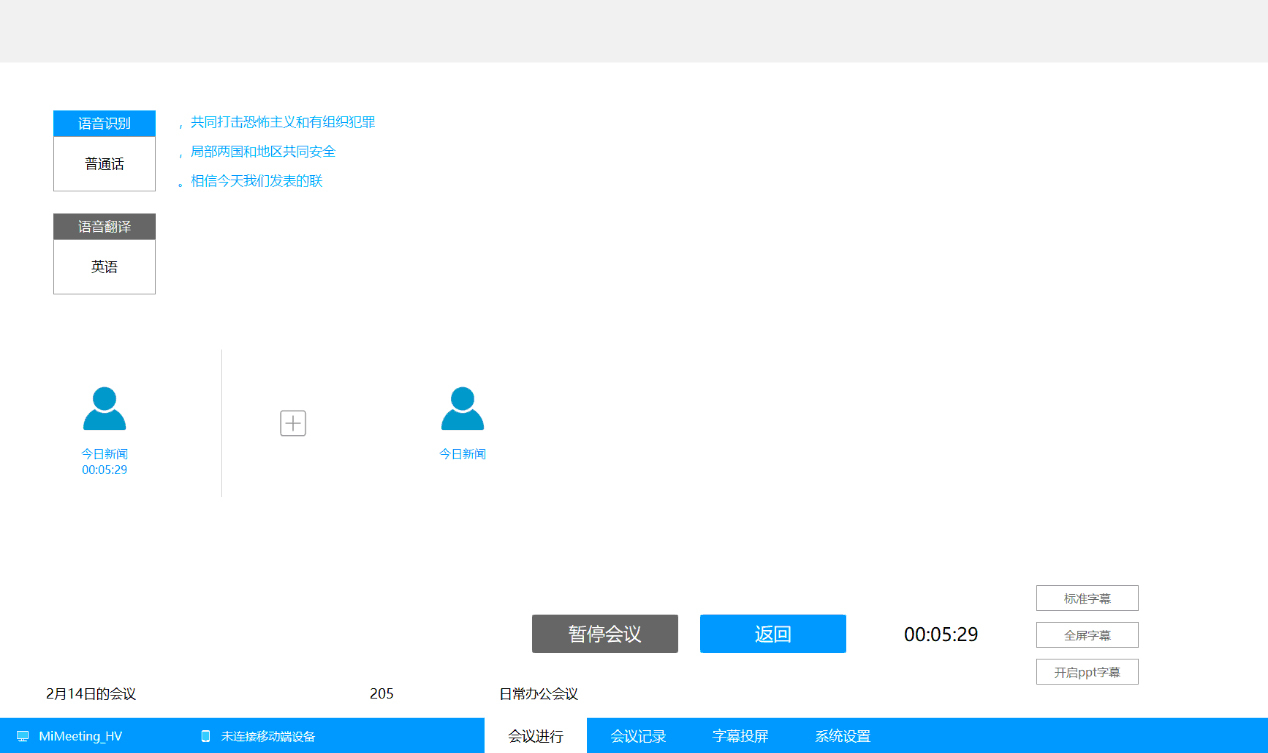 Various subtitle projections can be selected (as shown below).
Standard subtitles:

Full screen subtitles: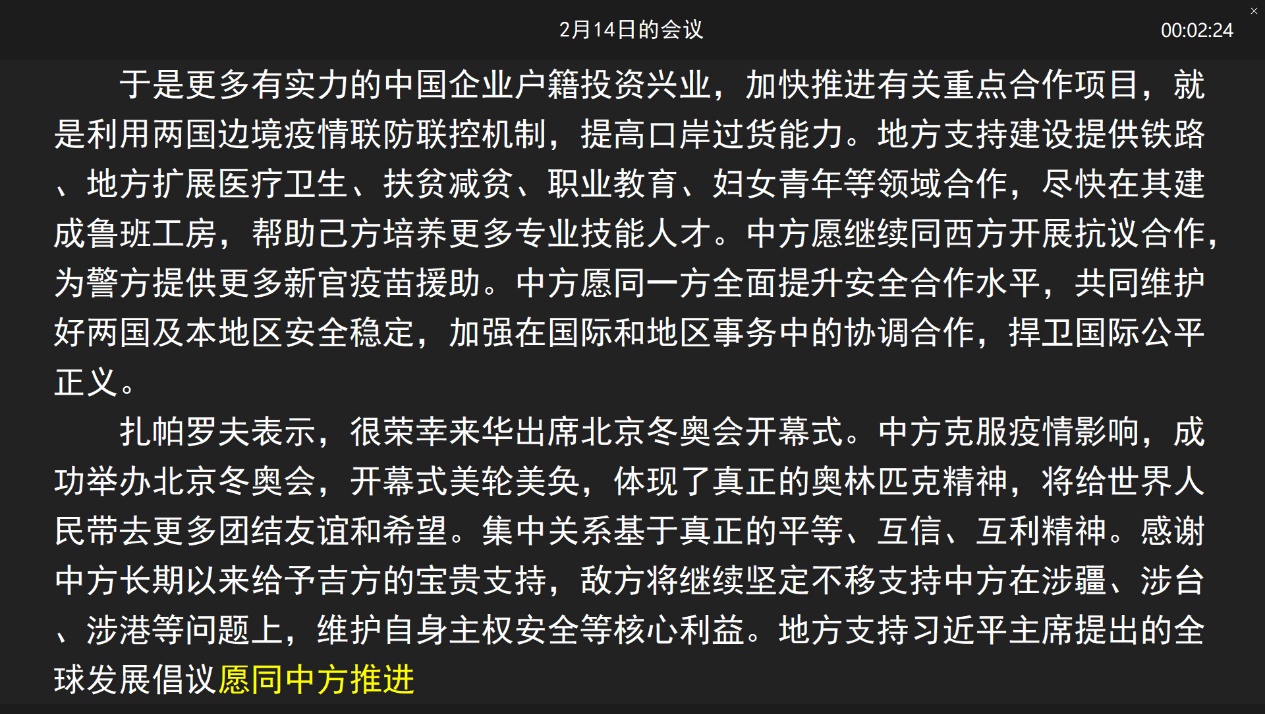 PPT subtitles:
3.After the meeting, you can check the meeting minutes on the software. Or scan the code on WeChat to listen to the audio and voice text.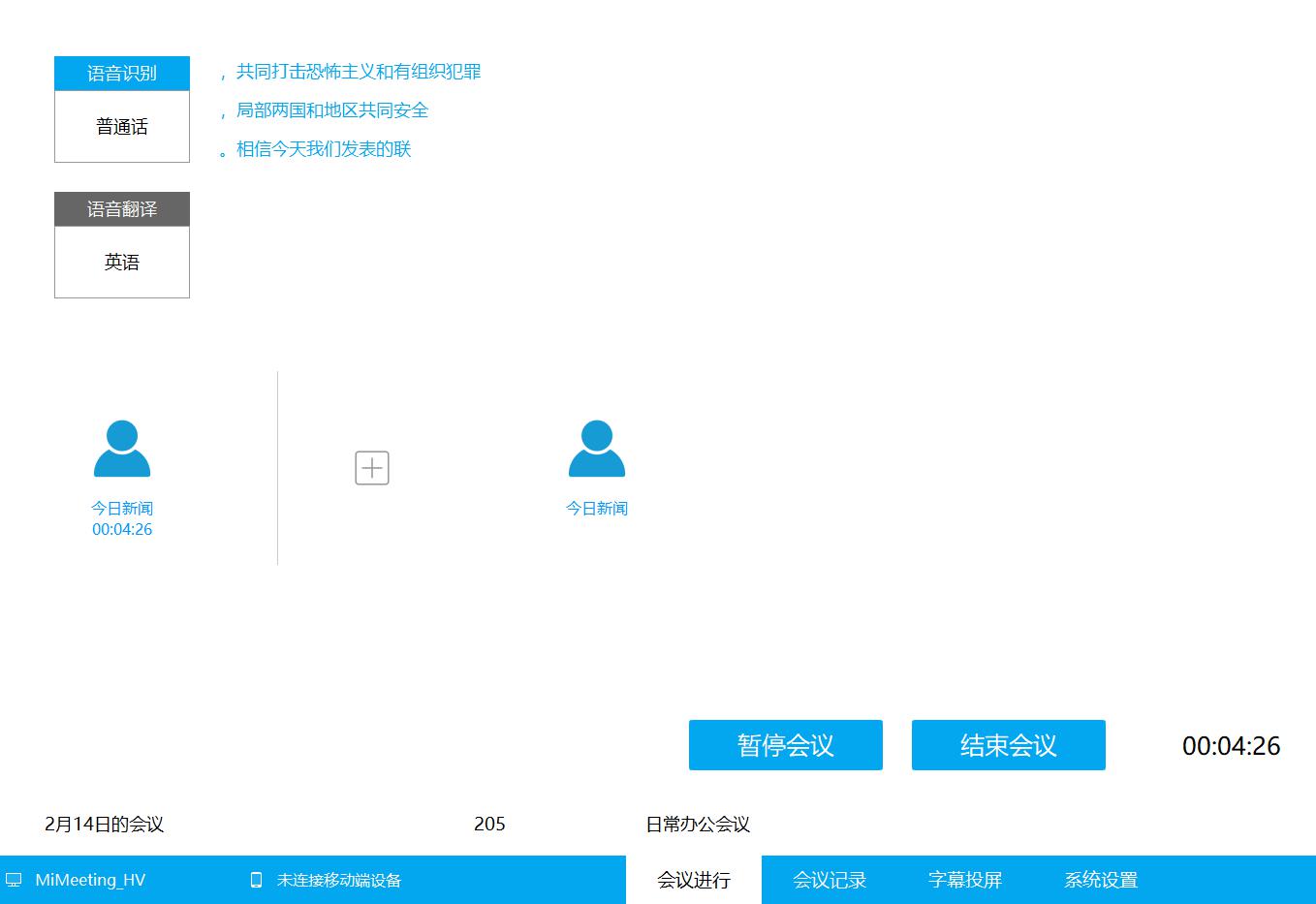 Click the "Meeting Record" button to view the meeting content
Meeting minutes on WeChat Mini Program:
Restmoment's professional team explained the features and functions of the products to exhibitors from all over the world. After the guests testing, they all praised our products.
Restmoment specializes in digital conferences. And we insists on independent research and development, independent property rights, independent brands, and independent production. It will never stop on the road of innovation and explore infinite possibilities. Warm congratulations on the complete success of the 2022 Guangzhou International Professional Lighting and Audio Exhibition! Let's meet the next event.